Joined

Mar 3, 2010
Messages

890
Solutions

2
Reaction score

45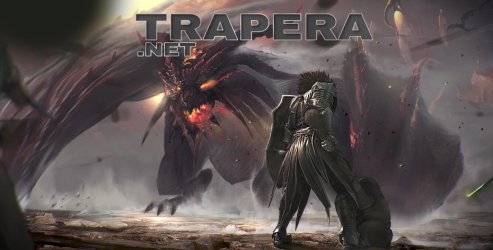 ​
Maybe you already heard about Trapera, but for those who didn't a little presentation:
Trapera is an edited server of
Vanilla/Karmia
map on
8.0 Tibia
with real map & custom parts. Server style is RPG & PVP.
The first project development started
2 years ago
and our first edition reached
850 active players record.
We never expected so much passionate players by this old map and that was great but we were not ready for that!
When we started the first edition we saw that the end game could be reached in 3 weeks.. We were not able to respect the players exigency which was big because of the succes of the players online amount.
From the first edition we tried to launch few times again and make updates but we never did enough and we couldn't resolve all problems.
This time before making anything, we surrounded all problems on the server:
There is no fun when no PVP
There is no challenge on server
The server is not winning enough money
End game is reached too fast
After surrounding all problems, we focused on finding solutions and we found them keeping the soul of RPG & PVP no P2W server.
We are already working intensively for 1 month on the new edition. This time we don't want to launch again without making all changes that we decided to do.
You can find our objectives on our Trello To Do List there:
Trapera - To Do List
In best case, we would like to
launch Trapera at the end of January 2022
I will update this thread with our progress and some screenshots.
Discord:
Trapera - Discord