Joined

Feb 10, 2020
Messages

94
Solutions

1
Reaction score

65

A
fter a long test period, we're here to announce BlackTalon Online official launch date (July 23rd, 7 pm GMT +2)
Website
:
BlackTalon - Latest News
IP
: blacktalon.online
Wiki Link
:
BlackTalon Wiki
Discord Server
Exp:
Custom (Semi - Low)
Skill:
18x
Magic:
10x
Loot:
Custom (
Monster Orb
)
Server Type:
PvP/RPG
Frags to red skull:
5 on a day, 1 frag removed every 5 hours
Map
We have several hunting areas, with most of them being accessible through teleport areas and others that you can only find out by exploring.
And as you progress you will be able to move through different cities and new challenges will be presented for you.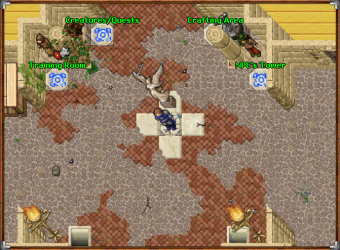 Systems
Attributes
As you level your character, you'll attain attribute points, which you can invest into 5 different categories which are: Power, Intelligence, Vitality, Agility and Luck. Each of them translates into a different set of bonuses. Attributes may also be present in your gear
.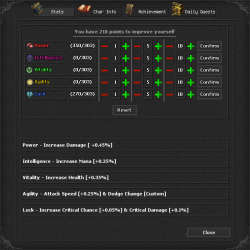 Monster Class
When you're leveling, you will notice that some monsters will have skulls under their names and what that means is that specific monster is a special one and will have improved stats such as more damage, health, speed and better loot as well. There are 4 different monster classes, strange being the weakest and legendary being the toughest, and each one of them will provide you with a guaranteed monster orb.

Monster Orb
Killing a special monster, as mentioned above, will grant you with 100% chance with a monster orb. Monster orbs are collected automatically and they can yield you with different and greater rewards depending on the type of special monster that you defeated. The higher the monster class killed, the better will be the loot from the monster orb, with also a chance of granting you with gear corresponding to the monster class.

Equipment Rarity
Upon collecting a monster orb you have a chance of getting special gear with its rarity corresponding to the monster class killed, for example: a strange monster can yield you gear with "strange" rarity and will have higher attributes if compared to the normal version of it. Therefore, killing stronger monster class will yield you with stronger gear, making them valuable and sought for.
Relics
Relics are a new equipment type, obtained through quests bosses and task bosses, being stored inside the relic container, which can be opened by using the Relics button in-game. Once clicked, a container will open and you will just need to drag and drop the desired relics you want to use in there. You can only equip a maximum of five different relics, meaning that you cannot equip two of the same relic. All relics have a special bonus, which can be an increase in gold given on orbs, more experience upon killing creatures, etc.
Guild System
Unlike normal guild systems where it's just a way to gather players under a group, BlackTalon has special features that makes guilds much more beneficial.
Guilds can also level up and with that gain several bonuses that helps only those who are part of a guild, if your guild has enough levels, that is. You can earn guild exp by doing
daily quests
and
daily bosses
while being in a guild, which will count towards the exp required, located at the guild menu. Perks comes from each leveled up a guild goes through, and they give bonuses such as:
​

​
Achievements are milestones that can unlocked after doing something, be it a certain task single or multiple times or something entirely unexpected.
​
​
Character Info
Staying fashionable in BlackTalon is not purely cosmetic. Collecting all sorts of addons and mounts can add up substantially to your character overall prowess, thus making it easier to progress through the BlackTalon challenges. You can check your total bonuses by either using the command
!info
or going to the
others
menu, located at the top part of the client, as the image suggests.
In your character info panel, there will be a small window called
Cosmetics
, which is where you will find information about your cosmetic bonuses.
Cosmetic Infomation
​
Cosmetic tiers​
Addons and mounts are divided into
four different categories
, each giving better bonuses than the previous. A table is organized below to better comprehend the difference between cosmetic tiers.
Bot
Our game client has an inbuilt bot functionality to ease your gameplay. You can open your bot by clicking
this icon located at the top right.
​
Last edited: