Thanks for feedback guys, both here and on
discord
. About alot of runemakers on the server it can be the cause of the costly runes from NPC, its 2x base loot rate so ofcourse many players struggle with cash and the need of runemakers like the old Tibia times we somehow mimic.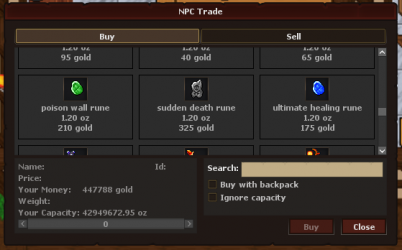 And about Ek / Paladin damage please take into consideration we are only 2 days in, and we do have trainers with simple bot meaning if you consistently dedicate some time to Midhem each day you will eventually have great skills/magic level and do much more hit chance and damage. Paladins have assassin stars too on higher level, as it is more of an endgame vocation for solohunting. An idea we had in mind is to make bows more useful is to make burst arrows better for paladins, similar to diamond arrow on Tibia but with Fire Damage.
18:49 New record: 133 players are logged in.
Yes haters, I am aware of the many rune makers and players skilling but its very many active players right now.
Please consider joining us, its a WIP but for now its stable and fun
https://midhem.com