Joined

Jan 28, 2013
Messages

135
Reaction score

10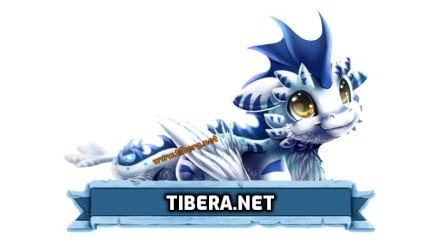 Are you looking for an outstanding longterm server that has a lot to offer, but at the same time does not compromise on quality?
- You have found it! Welcome to Tibera.net!
We have something for everyone and our focus is for you to have fun!
Whether you want to top the highscores, make friends or go to war,
Tibera
has exactly this and much more!
Tibera is an oldschool real map server, created to give you the opportunity to experience the best times of Tibia.
For those of you who love the classic and nostalgic atmosphere that only a server like
Tibera
can offer.
Meet people from all over the world and play on
Tibera
for free with optional conveniences with Premium status, for a low price.
Here at
Tibera
we focus on a classic Tibia experience with Quality of Life and have a focus on your gaming experience being as good as possible!
... Let's take a look at what
Tibera
has to offer ...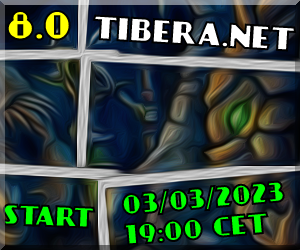 The Launch
Tibera.net
starts on Friday, March 3rd, at 19:00 CET.
Countdown based on your location can be found on the
website
!
Prepare yourself, make your account, download the client, invite your friends and participate together with others in this adventure that you are about to experience!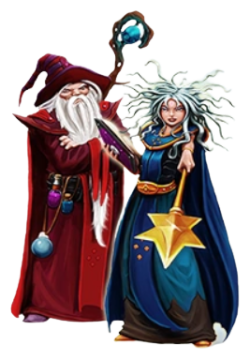 Server Information
Website:
Tibera.net (https://tibera.net)
Client:
Custom Client (8.0)
Datacenter:
France, Gravelines (Europe)
Uptime:
24/7
Hosted in:
France, on a dedicated server, as a longterm project.
Experience Rate:
High (starting at 10x)
Skill Rate:
High (Skill: 3x, Magic: 2x, Loot: 2,5x, Spawn: 2x)
Map:
Real Tibia Map (8.0)
Advantages of Premium:
Ability to wear premium outfits and addons, 10% extra experience points, house ownership, guild leadership, more depot space, private chat channel and priority login.
Premium:
Can be bought instantly from our shop on the
website
!
Tibera Coins:
Tibera
Coins is a currency that can be used to get various things in our shop on the
website
. This currency can be bought on the
website
or from other players in-game.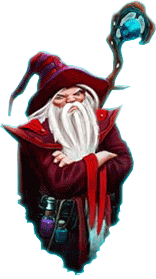 Skull System
World type: Open PvP
Skull system: Yes
White Skull: 15 minutes
Frag time: 8 hours online/offline to lose one frag (unjustified kill)
Red Skull: 3 unjustified kills (Red skull disappear when all frags are gone)
Banishment: 6 unjustified kills (3 days banishment)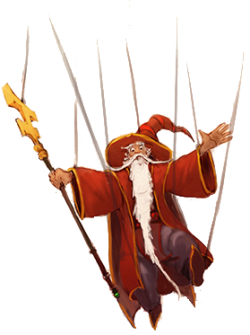 ​
Features
Additional panels: You can activate up to 4 Left panels and 4 Right panels.
Location of windows: You can place windows as suits you best. Windows (such as: Skills, VIP and Backpack and more) snap into place automatically.
Loot Channel: This channel will show loot messages when you kill monsters. You can choose yourself whether you want the channel open or closed.
Outfit Addons: Yes, you can obtain all the full addons by completing missions and collecting the required addon items.
Task System: Complete tasks and get rewarded. Task kills are shared equally among everyone who has damaged the monster. Tibera tasks can be stopped and then resumed later. This means that you can switch between your different tasks.
Shared Party Experience: You can share experience from monsters you kill together with your friends when you are in a party. The party leader can activate the "Shared Party Experience" by typing "!share".
Bounty Hunting: when you place a bounty on someone, this is announced globally on the server and you can also follow the status of each bounty on the website. You can only place a bounty on players who are level 20 or higher. You also need to be at least level 20 to place a bounty on another player!
Guild War: Your guild can invite other guilds to war. You don't get frags (unjustified kills) when you kill someone you are at war with. You can follow the progress of the war on the website, such as scores and who killed whom.
Top Guild: On the website you will find the 10 strongest war guilds, based on number of frags.
Top Players: On the website you will find the 5 strongest players, based on ranking for experience (any vocation).
Surprise Bags: When you kill monsters that have 200 HP or more, you have a chance for a surprise bag to drop. These may contain pleasant surprises.
Spells: You do not need to buy spells in order to use them.
Runes: Can be bought in backpacks from Magic Shopkeeper NPCs or make your own with 2x charges. Runes that you buy from the shop (in backpacks) come in colored backpacks that match the runes.
Quests: Tibera has them all! Including missions, tasks, access and we've also added a Quest Log so you can easily follow your progress.
Raids: Tibera has them all! Creatures will execute a raid on a nearby town or city.
Houses: Tibera has them all! We also have an auction system on the website that is used to buy houses. Bid and keep your fingers crossed!
Towns: Tibera has them all, all the way up to version 8.0!
Boats: Protection on boats and you travel by boat for free up to level 50!
Instant travel: Yes, you can instant travel by saying "bring me to". Example: "bring me to thais".
Banks: Mainly used to pay rent on houses, but also to safely store currency and to pay bounties and more.
Blessings: Yes, Tibera has a fully functional blessings system, we have them all!
Hotkeys: Yes, hotkeys are enabled and you can bind most items!
Modern custom client: Our modern client allows you to navigate with WASD if desired.
Speed counter: We have removed the Stamina meter and replaced it with a Speed counter.
Trainers: In Thais temple you will find a teleport that will take you to the Training Dummy room. You need soul points to train. 1 monster kill = 1 soul point and 1 soul point = 1 minute of training.
Soul Points: Disabled for making runes. Used instead to train at training monks.
Website: A well put together and fully functional website that is a pleasure to use (Tibera.net (https://tibera.net)).
More information can be found on the
website
!
Here at Tibera we are open to constructive feedback.
You, our community, are the most important thing to us and we want your experience to be top notch!
Please use our Helpdesk, which you can find on our website, to report suggestions for improvement.
This allows us to better manage the suggestions, but also log them.
We are open-minded!
Looking forward to seeing you at the launch.
Have a good one!
Last edited: