Welcome to baiak-illusion 8.6.
Baiak-illusion has been a fully tested and optimized Baiak server (based on Yurots) for the past few months and has been 100% converted to English.​
You can already register for an account here:
Baiak-illusion - Createaccount (http://baiak-illusion.online/?subtopic=createaccount)
Starting Date
: June 2, 18:00 CEST 2023(Saturday)
Server Information
:
IP
: baiak-illusion.online
Port
: 7171
Hosted in
: France
Uptime
: 24/7 (except when updating)
Website
:
Baiak-illusion - Latestnews (http://baiak-illusion.online)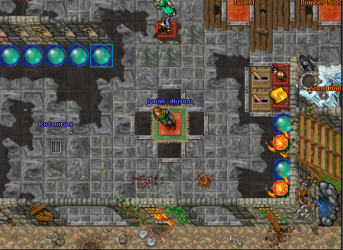 ​
Many different challenging hunting spawns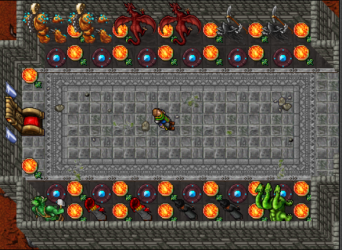 ​
10's of custom quests, solo and team quests
Challenging bosses with good loot/rewards​
Server Features
Many custom systems​
Cast system: +Extra experience while casting your game-play​

Guild war system: weekly and monthly rewards for top guilds in wars​

Lottery System: Almost every rare item can be won on the lottery. Just wish you were lucky enough.​

Offline Training: Going Offline? Don't waste your time, Skill while being offline.​

Hunting tasks and missions: We have many tasks and missions with different rewards and amounts.​

Dodge, Reflect, and Critical: You can buy extra dodge, reflect, and critical for KK's in-game​

Autoloot: 1 free slot, 4 for Premium​
Custom events:​
Defend the Tower​

Battle Field​

SnowBall War​

Capture the Flag​

BomberMan​
​
Team Battle War​

Desert War​
Zombie​

Safezone​

Rush event​
​
​
Every event gives good rewards to make it fair for non-donator players.
Exp and Rates​
Initial Exp: Stages​

Magic Rate: 60.0x​

Skill Rate: 100.0x​

Loot Rate: 8.0x​