Joined

Jul 3, 2007
Messages

206
Reaction score

137
So how many of you have heard of
Illarion
? It was created by some of the first Tibia players (Alatar the Sage, and other members of Lostboy's guild "The Guards"). It was released in 1999 and is still up and running today, although not very active. It is completely open source (since day one) as the developers are strong believers in FOSS. It seems the team of developers have changed a bit throughout the years but in its core it is still the same game.
Website:
Alatar the Sage was one of the very first Tibians. He created a lot of content in Tibia, and then also created the fansite World of Tibia (
www.tibia.de
) among other things. Some history about Illarion can be found
here
. The
CipSoft founders themselves
even helped develop parts of Illarion, and vice-versa. They know each other very well IRL, which can be seen
here
.
Alatar was
credited
on the official Tibia website in 1999.
Here are some
very old screenshots
of the game. You can see some Tibia-influence
Below you can see old Guard members playing both games, e.g. player Bror. Many of them quit Tibia and moved to Illarion, among other games.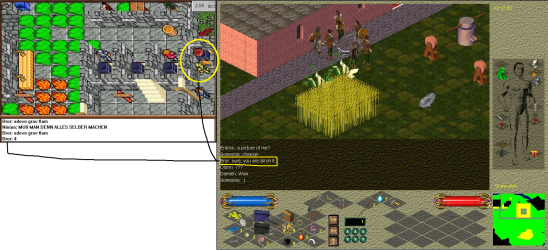 Last edited: