Hello. I install this mod:
I recognize that there are already some systems that deal with the same, but this had been saved for some time and I want to share it with you now more than ever, as I plan to resume my stay as a scriptwriter, so this will be a good start. thanks! go to their folder "mods" and create a new file...

otland.net
everything works but i get error in console: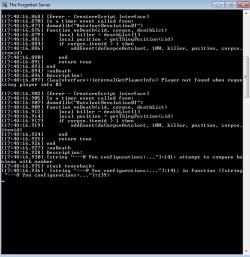 TFS 0.4 3777.
Someone help please ?