NOTE: This will work only with MyAAC version 0.4.3 and higher. On older version, some bugs will show up.
Please report bugs in this thread.

Installation:
Go to Admin Panel, select 'Plugins', and then select myaac-oni-template.zip and click upload. That's all!
Configuration:
In config.local.php set:
Code:
$config['template'] = 'oni';
Config Discord:
Open your site > templates > oni > index.php
Ctrl+F and search by discord and edit the iframe line.
Screenshots: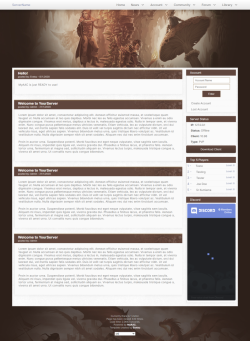 Changelog:
1.0: Template release;
1.1: Fixed the table and input colors, the page load animation was removed;
Download:
Last edited: