Where is Dream Dream Labyrinth ?
I do not see it on your map
This Tibian mapper, or worldmap is created to replace all links to external worldmap sites. It features a linkable map that works as a popup map. You can drag the map and use the controls to move, zoom and change floor like in tibia., Clicking the center of the wind rose, resets the map to where...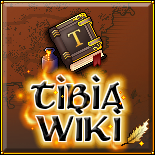 tibia.fandom.com