Started working on a bot for Otclient1.0 (Mehah) since there werent any fun out there, but due to lack of time I couldnt continue it.
Hopefully someone wanna continue.
A lot of the functions is rewrite of LuniaBot so cred to
@Evolunia
Whole new UI, tabs for cavebot, targeting etc.
Looting is not working and needs a alot of fixing
All other functions works pretty good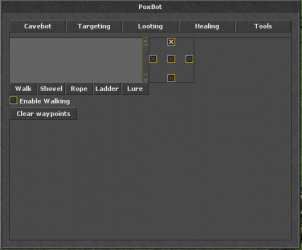 Contribute to Mrpox/otc-poxbot development by creating an account on GitHub.
github.com