Joined

Jan 27, 2008
Messages

129
Reaction score

9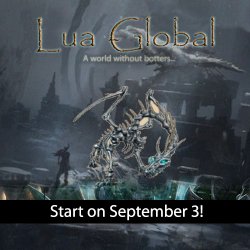 Welcome to a unique server with an edited real map for protocol 12.0! We have added many improvements and novelties that will make the game fun for hours!
In short: we have created a unique server with you in mind!
The proprietary battle-eye ensures that the game is fair and automatically deletes the accounts of cheaters once a week!
Active support is our domain, you will always find help!
Upgrade system: Don't use autoloot? Great, you have a chance to get Legendary Items! Extra exp, last strike blow or regeneration is just a few of the 40+ attributes!
Basic information:
Every item needs to be identified with runes!
Max item level: 120
Unique items: 150
Max upgrade level: +6
Damage lvl%: The item can be destroyed from level +4 (necessary catalyst runes)
All items appear in loot, selected npc and tibia store!
Automatic events: There are up to 7 events every day.
(Battefield, Snowball, LSM, Monster Hunter and others randomly selected from a pool of 12)
New raids and bosses and lots of nostalgic places!
Do not hesitate and join us now!
​