Joined

Jul 27, 2009
Messages

149
Reaction score

162
I've been working in a Tibia like game, which is rewritten from scratch from my old project Mil. The objective is not to copy original Tibia 100% but to make a game easy to modify (editing json files) and play (open browser and you are already playing).
I might release all the codebase when I see the project is good enough.
I parsed otbm Tibia 7.7 map format and reads item.otb/item.dat info as JSON => very easy to modify attributes and stats.
Technology: Backend is nodejs using nestjs/typescript and frontend is Phaser + Svelte. Dockerized.
So far, I'm working on movement, auto-pathing, z-index, item throwing, multi player interaction, etc. Ill have 2 weeks of vacations to progress this further, let's see how much I can accomplish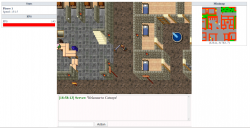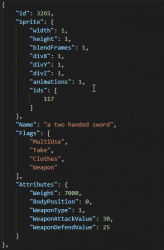 The map I'm parsing:
[7.6] All premium account dungeons in Tibia mainland (https://otland.net/threads/7-6-all-premium-account-dungeons-in-tibia-mainland.260314/)
Very old version of the project:
My own html5 project: Mil Online (https://otland.net/threads/my-own-html5-project-mil-online.258399/)
Last edited: