Sadly not working for TFS 1.3 I think.. I've redone your TFS 1.x tutorial a couple of times now and my bow still don't wants to shoot.
These were my steps, after doing your tutorial:
1. Created Quiver in Object Builder copied hunter's quiver and set all (included trade as) like an expedition bag.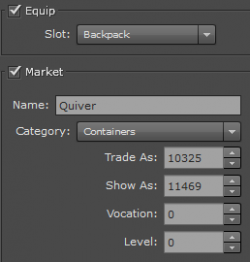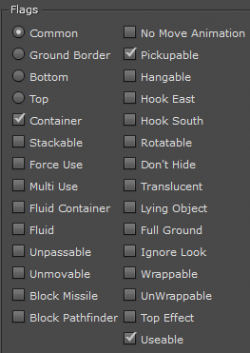 2. In ItemEditor i've copied the hunter's quiver too and changed all like an expedition bag (incl. ware ID).
3. In Items.xml I've create thise one:
Lua:
    <item id="26385" article="a" name="Quiver">
        <attribute key="weight" value="17" />
        <attribute key="containerSize" value="6" />
        <attribute key="slotType" value="ammo" />
    </item>
Last edited: