Ravendawn.Online | ArchlightOnline.com
Premium User
Joined

Jun 29, 2009
Messages

4,353
Reaction score

1,646
Location

This thread will be for posting ongoing Development Blogs (weekly~)
View attachment AnimatedScene.mp4
Ravendawn is a new title that our team has been working on in the background since 2017, and while it has been public for 2 months now, as it is approaching alpha, we are excited to now share it with the Otland community as well.
Our art direction for Ravendawn has been to pay homage to Tibia's art style, while having our own modern twist to the style. Ravendawn however is a dramatically different game play experience from Tibia or any Tibia-like Project/OT.
Follow Ravendawn
Website:
Ravendawn Online - Landing (https://ravendawn.online)
Discord:
Join the Ravendawn Discord Server! (https://discord.gg/ravendawn)
Facebook:
Ravendawn Online (https://www.facebook.com/ravendawnonline)
Instagram:
Login • Instagram (https://www.instagram.com/ravendawnonline)
Twitter:
https://twitter.com/ravendawnonline
Real World House Building
View attachment HouseEvolutionDone.mp4
In Ravendawn, the world is yours to conquer! The vastness of Ravendawn's landscape means you can build virtually anywhere — in the middle of a dense forest, along the ocean's sandy coast, even on top of a desolate mountain. With real-world house and farm-building, all you have to do is claim a plot of land and let your imagination run wild. Join forces with other adventurers, pool your resources, and claim a string of islands for your new alliance! Whether you want a simple log cabin surrounded by farmland, or a stone mansion that towers over your guests, Ravendawn is your canvas.
You can read the full Dev Blog here;
Dev Blog - Estates (https://ravendawn.online/home/view/73770081)
Ships & Warships - Complete Open World Ocean Exploration
A highly customizable and robust ship system will allow you to chart the open oceans, find foreign land or islands to settle upon, but beware, others at sea may be less adventerous and more devious.
Read the full Ships & Warships Dev Blog here;
Dev Blog - Ships and Warships (https://ravendawn.online/home/view/79764675)
Archetypes - Play Your Character Your Way
View attachment Assassinate.mp4
In Ravendawn there is no fixed class system. You will not select a class when you create your character, locking you into a rigid and uncreative path for the rest of your adventure. One of the, if not the most, core principle's in our game design is endless customization.
A player will have 3 different Archetypes at one time which will create their "class".
You can view all 56 combinations and their "class name"
here
View attachment Holy Force.mp4
Despite being 56 combinations already, there are 1000's more variations from there, as Ravencard Combinations, Skill Combinations, Reputation Path and Equipment Combinations will all further change your playstyle from your chosen Archetypes!
You can read the full Dev Blog here;
Dev Blog - Archetypes (https://ravendawn.online/home/view/45766903)
Explore a Massive Ever Changing World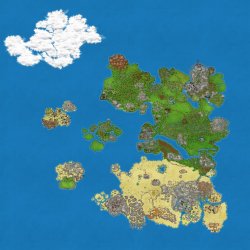 (Small Preview Image to save loading time)
With no instances or loading screens, the entire world of Ravendawn is waiting to be discovered. Nothing is off-limits — every piece of land, every remote island, every wave of ocean is yours to explore. Ravendawn's landscape will never look the same, constantly changing and responding to how players interact with it. Vast cities will grow and collapse, homes and castles will rise and fall, fortunes will be made and lost.
Will you settle on a desolate island or construct an impenetrable fortress in the middle of the highlands? Will you earn your riches as a successful merchant or pillage the seas as an infamous pirate? The world of Ravendawn is dynamic and ever-changing, giving each player a truly immersive fantasy-world experience. How will you leave your mark?
Player Driven Economy
The entire economy of Ravendawn is driven entirely by you, the players. With a massive Tradepack and Shipping system built with self-balancing AI elements, players are free to bring a variety of valuable goods all across the Ravendawn world. Whether you choose to bring your goods by ground or by sea, you play an active role in a constantly moving and changing economy.
But be warned — planning a voyage across the seas or a trip through the mountains can be a dangerous venture! Other players can ambush and kill you for your valuable merchandise. Planning to profit from a long voyage across the sea or a trek through the windy mountains? Be sure to hire bodyguards or forge alliances with other players to protect your wealth and safety!
Advanced Sound System & Design
Not one of your basic sound systems. We have an advanced sound system Wwise (same used on games such as Overwatch) to provide a deep and immersive sound system and experience. The entire game has audio from combat, to the sound of a busy tavern, or the calm night rain on cobblestone.
Portuguese/Polish Localization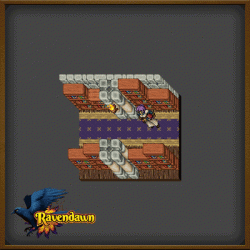 ​
All of our devblogs, teasers, and the entire game are localized for Portuguese and Polish.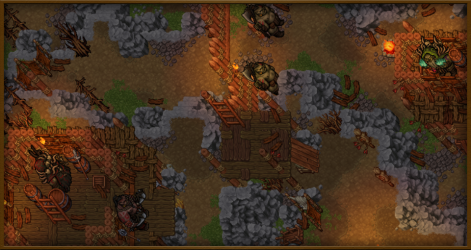 Ravendawn is currently in a Staff Beta State. This means the only testing is within our team currently. We expect to be in an Invite-Only Alpha State by Q1 of 2021, Public Beta State by Q2 of 2021 with a full release Q3 of 2021.
While you cannot currently play, you can sign-up to our mailing list on our websie to receive news, updates and beta information / access once the beta is live.
Additionally we have a very active discord server with teasers and dev blogs posted every week. We are sharing a small taste of what has been shared in the discord and website, so be sure to follow to see more about the project!
Follow Ravendawn
Website:
Ravendawn Online - Landing (https://ravendawn.online)
Discord:
Join the Ravendawn Discord Server! (https://discord.gg/ravendawn)
Facebook:
Ravendawn Online (https://www.facebook.com/ravendawnonline)
Instagram:
Login • Instagram (https://www.instagram.com/ravendawnonline)
Twitter:
https://twitter.com/ravendawnonline
​
Last edited: