Project Manager
Premium User
Joined

May 18, 2011
Messages

2,638
Best answers

2
Reaction score

635
Location
Click the image above to access our website.
Classic Tibia - World Renowned
TibiaWR (Tibia - World Renowned) is an online MMORPG for PC and iOS (coming soon). TibiaWR will bring players a modern outlook on one of the oldest and most successful massively multiplayer online role-playing games created in Europe. People from all over the world meet on a virtual playground to explore areas, solve tricky riddles and undertake heroic exploits. The classic version of our project is based in its entirety on old school
Tibia 7.72
. With our custom client, our goal is to update, evolve, and reinvent the game from bottom up with the implementation of new features, sprites, maps, and in-game content.
Custom Game Client
We're creating a new layout that resembles the old flash client.
There will be no hotkeys as seen in the image.
Host Information
:
The project will be hosted in France. There will be three worlds and more to follow.
We will expand to the U.S. if the project is successful.
Game Features
:
Over 100 quests.
Multiple game worlds.
7.72 game-play and mechanics.
24/7 hosting, paid for bi-annually. [No resets]
Quarterly (2-3 month) custom content updates.
Custom client (based on OTC). [No Item Hotkeys]
Guild war system available through the website for premium players.
Shared experience for everyone (and vocation bonuses for premium players).
Offline training system for house owners who are premium players.
Online auction system for houses available for premium players.
Stamina system enabled for premium players.
Live cast system with bonuses for viewership!
Custom "War of the Worlds" system.
Custom PVP Arena for teams.
And much, much more...
Premium Account Features
:
Priority login.
Stamina system.
Travel costs are decreased.
Access to premium islands.
Ability to rent houses & guildhalls.
Ability to form guilds with more than 10 members.
Ability to access offline training.
Party vocation bonuses.
Unlimited access to the PVP arena.
Ability to broadcast game-play.
Access to test worlds for upcoming updates.
Join us as we embark on our great journey!
Click the image below to join our Discord.
Server Rate Information
All rates are subject to change.
Experience
:
Level 1 - 9 (x2)
Level 10 - 19 (x1.5)
Level 20+ (x1)
Skill
:
x1*
Magic
:
x1*
Loot
:
x1*

*Rates are custom but close to the default rate of 1.
Expected Launch Date
July 2020


Custom Areas & Revamped Map
Svargrond Training Area
Winter Update 2020
TibiaWR strives for excellence, not perfection.
Our goal is clearly shown below. We took the old and added a touch of our vision.
Support us today by using these avatars!
Let your friends know that TibiaWR is launching soon.


The world map we will begin with and expand beyond your imagination!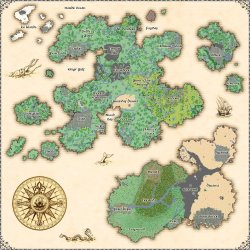 Do you have any questions?
Don't hesitate to ask! I'm happy to speak with all of you and hope you all join us!
I'll do my best to respond soon! Your best option is to join our Discord server. There you may speak directly with other fans and the team.
​
Last edited: