Hi everyone,
Today I am pleased to announce that I have come to share the TibiaCOM Layout that I have created in ZnoteAAC version.
If you want to edit anything, you will find the headers (there are several) in
layout/overall/
LIVE PREVIEW
:
Click Here
Download
: Attachement On this Thread ( Contains last version of ZnoteAAC )
Download with latest updates from GitHub
:
Here
Credits
:
Engine
: ZnoteAAC
Layout
: From ZnoteAAC, Improved by Alex45
Information
:
WhatsApp
: To edit the WhatsApp you must enter layout / overall / footer and look for the WhatsApp API, be careful, just replace the WhatsApp Api, the characters that are right after must be left !.
How to put the WhatsApp Api?
So simply here I leave the URL of the WhatsApp api, for which you will change the phone number indicated by yours, starting with the indicative:
Code:
https://api.whatsapp.com/send?phone=9431984115650&text=hello%20i%20need%20help.&source=&data=&app_absent=
The message will then be sent: "
hello i need help
".
If you want to change it so simply you will have to write from the same (
=
) the words, and each space is represented with "
%20
" percentage20, ending with the word "
help.
" with an end point.
How to put the facebook and discord?
These will be a little longer, but they are worth it, you must enter
layout/overall/
and in each file called "
header
" you must enter and edit the link Facebook and discord, in each of them.
Pages:
My Account ( buttons reworked with martel font )
God Access Remains on My Account
Ticket Support Added
Translator added
Premium Features Added
Server Rules Added
Raids Added
Experience History ( powergamers, do not forget to upload SQL )
Interactive Map, like Official Tibia Website
Discord Button
Facebook Button
Whatsapp Api
Featured Article as HTML Version
Forum remains same ( You could change it, for example for your own forum , like MyForo, Foroactivo, Xenforo or other, just save <include header.php & footer.php on forum.php, then delete all and add an <iframe src="your_link_forum" style="width:1000px;height:1000px"> for example.) You can do this for every website who accepts iframe src.
Enjoy.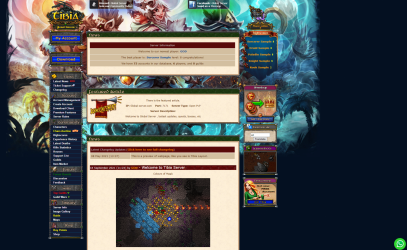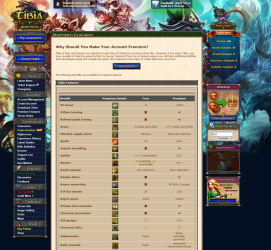 Interactive Map: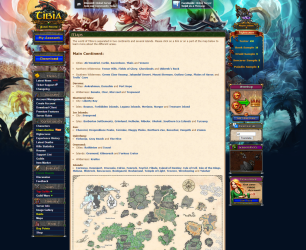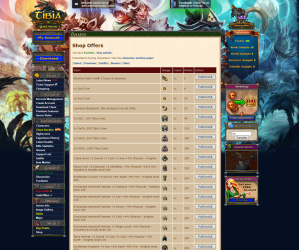 Attachments
tibiaCOM-layout-by-alex45.zip
Last edited: