Hi Otland
Im creating this thread to motivate myself to do stuff for my server..
let me tell you some information about the server
The server is a highexp server with reborns based on client version 10.98 ( OTClientv8 ) but im using custom sprites aswell
You will reach levels like 700.000 so if you are not a highexp fan then I would close the discussion thread now
Our reborn system is a bit different to other reborn system
Every vocation has a different extra health and mana system so balance the pvp system good as possible
You need level 717217 to do "reborn"
You will keep your old health and mana and then you will receive after every reborn some amount of health and mana as I said above
- Talent System
You'll get 1 talent point every 10 reborns. ( means 100 reborns = 10 talent points )
These talents can be spend by Talent NPC which is placed north west of temple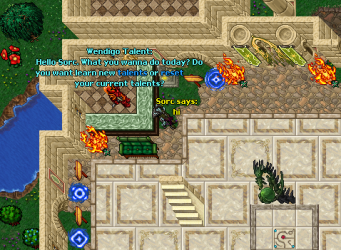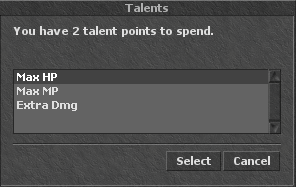 How does the talent system work? Its simple
1 talent hp = 1% extra health of your current HP
1 talent mp = 1% extra mana of your current MANA
1 talent dmg = 1% more damage of your max damage
Keep in mind you can reset your talents with talents tokens!
- Spell Formula Spells
We are using custom formulas to make "reborn" spells useful
so your damage will increase by reborns + SKILLS.
so if you are as explain a Elite Knight your damage is based on your sword, axe or club skills and reborn amount
Weapon system will be same as the spell system
( why do I tell you guys about the skill system ? )
I have seen many servers befor with reborn system and there was rarely a server which had at all a skill system for such a highexp server
btw our weapon system is a bit differnt to other servers aswell
we are using custom distance direction to make the gameplay "look" bit different + you can use your weapons for pvp and exp aswell
what do I mean with these things I said above? Here a gif:
As you can see if you put your wand on left hand its for pvp but it does not mean you cant use the right hand aswell for pvp ( wouldnt recommend it since you can atk your friends haha )
Spells are custom aswell
We have many support spells many aoe spells many target spells and alot more! everything depends on the vocation!
dont worry knights have aoe spells aswell otherwise it would be boring to play knight
( gifs will be shown later or in some days )
We using reborn stages aswell to avoid have peoples with reborn 1000 as explain
- Mining System
Our mining system will be mostly like on other servers
you can mining stuff and upgrading stuff with it
you can mining different stuffs so it does not mean mining is "useless"
- Items System
We have many custom sets and most of these sets has different attributes so you can choose what kind of "power" you want to have
Keep in mind you can't use these sets at reborn 0... most of these sets got required reborn level to use!
here a low reborn explain:
19:31 You see a Demon Armor (Arm:1000, critical hit chance +1%, critical extra damage +5%, hitpoints leech chance +1%, hitpoints leech amount +4%, manapoints leech chance +1%, mana points leech amount +4%, protection all +1%).
It can only be wielded properly by players of reborn 5 or higher.
- Crafting System
you will be able to craft useful and powerful stuff for pvp and stuff you need for quests or something else
- Dungeon System
I dont know how many peoples want dungeon system in that case im asking you guys! let me know if you guys want a dungeon system
- Pet System
Pet system will be easy to use
you can have over 20 different pets
every pet has his own powers
some has target fighting
some has alot of hp
some has good amount of damage but small radius
and much more!
- Events
We will have many automatical events and some events hosted by me or GMs
- Custom Map
Special thanks goes to the otland community! without you guys the map wouldn't be done in years lmao
The map is made by me and as I said above with the maps from otland
OTLand has many good maps to offer so why should I not use them
( nost of these downloaded maps are only used for spawns or quests )
City is custom and made by me! here a minimap of it: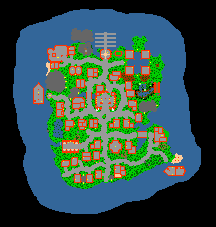 The town is not that small as you think ( its more medium size ) but the city will get updates for soon
- Donation System
I won't put any OP donation item to the shop.
There will be only some small stuff to support the server but nothing which will help you to be "OP" ingame.
Why do I even make a highexp ots?
I used to play back many highexp servers like spider ot and highexp ot or evolera ot and many more highexp server and I have to say I had "most" fun on playing these kind of ots
my goal is not to get rich by creating this server.. my goal is to have fun with another highexp players!
Release day?
I will start first a beta to make sure we won't have any critical bug at start
I think this was everything for now
Special thanks goes to
@Pox
doing a great job in Lua and C++
and
@Apollos
He always helped me out if I had no solution at all.
Thanks Thanks
If you have any question then feel free to ask
If you want to see other custom stuff on the server let me know
your Levi999x
cyaaa
Last edited: