Searching for a script i remember in forgottenl server.
But the script need to be for tfs 1.2
U need to be 4 players to be teleported to the boss like in this picture.
(like anni but here can u be teleported 100 times without need to wait
and the lever will work every time.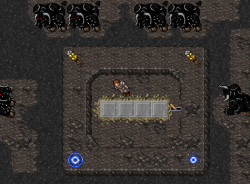 When u got teleported u will run to the boss and start attacking it, every player who attack that monster get something in they backpack.
When the monster die all will get teleported to the temple. And the monster will respawn after 15 min.
Maybe its to big request, but maybe someone can help me anyway ^^