<?php echo $title; ?>
Staff member
Global Moderator
Premium User
Remember AcidsOT?
Its a really old server, popular a good 13-15 years ago.
Hehh, what happens when you mix open source development with marketing?
This advertisement thread.
It started as a development project to test out
@Nekiro
TFS downgrades (8.6 protocol branch).
I was also testing how easy it was to migrate from an old obsolete engine, to the freshest server out there.
I had an old copy of a previously failed attempt at resurrecting AcidsOT stored in my archives, using TFS 0.3.6 engine.
Since I'm on bleeding edge source code here, source bugs identified and fixed will be propagated to github, contributing to the upstream
otland/forgottenserver
project, and the downstream
nekiro/TFS-1.4-Downgrades
project. (
my contributions thus far
)
The source code for my binary is here:
znote/TFS-1.4-Downgrades/tree/acidsot
In a similar fashion, we also support
mehah/otclient
, which is fully open source, performs and looks very nice.
(
my contributions thus far
)
Worth mentioning though, you can connect using cip client 8.6, and subsequently any otclient able to utilize standard 8.6 protocol.
But by using
@Mehah
's client, you are likely to get frequent enhancements and bugfixes. So far all my reported issues has been resolved.
Obviously, this project also benefits Znote AAC project,
version 1.6 got tagged for release
, and a fresh new branch created for
Znote AAC 2.0
, exclusive for TFS 1.4+ where new exiting features will appear (at least first).
...But what about AcidsOT itself?
Honestly, I barely remember myself!
chucles
It has a custom map, I would classify this as a retro custom OT server, the way I liked custom OT servers back in the day.
To get you started, you can familiarize yourself with the main town and NPC locations here:
Map Information
.
If your a mapper, you might want to cleanse your eyes with some cute cat photos afterwards. Its an old map in its true fashion.
I love it, but I'm blind by nostalgia.
AcidsOT protocol is upgraded to 8.6 (even though the engine is downgraded to it).
Spells, monsters and client is pretty much the standard with some small variations. (large one to items, more info further below).
New unique soul spells are planned for the future, but not yet.
Exprate is medium/20x-4x, but with "exp plateau" stages. At certain level milestones, exp rate is boosted to 30x to make it easier to maintain those levels during PvP.
for more information visit
Server Information
.
During private beta, out of 8 testers, one player achieved level 200+ after a week, the rest mingled around level 100-150.
We hope to make the server a thriving scene for PvP and guild wars, but haven't been able to test and balance it out yet.
We hope the grind provides more satisfaction, interest and challenge than ordinary servers out there.
To that effect, we have implemented
@Leo32
's
rarity item system
. When a monster drops items, there is a chance to roll a rare, epic or legendary version of it, containing special attributes.
It has been further extended, to support item tomes:

That allows you to use a crafting station to upgrade an item to rare, epic or legendary tier depending on which type of tome and station you use.
I have also built a
Bestiary Compendium
, which allows you to look up any monsters in-game, and see their loot and calculated drop chance. You can also lookup monster loot using the AutoLoot system command
!autoloot list monsterName
To make looting easier, I guess we are getting lazy in that regard. I have created my own AutoLoot System.
I couldn't find any good autoloot code for the 8.6 protocol out there, so I built it myself.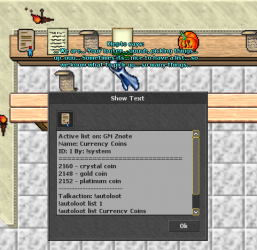 This comprehensive AutoLoot System
allows you to create, manage and share autoloot lists with the community. It allows you to own multiple lists, use lists created by others, configure your own lists and easily switch between lists. You could for instance create, configure and switch different lists based on what you wish to hunt.
This system also has an AutoLoot channel, where you can get loot messages, and type loot commands without using talkactions.
Read more about it on the website. Once it mature I also intend to release it here on otland.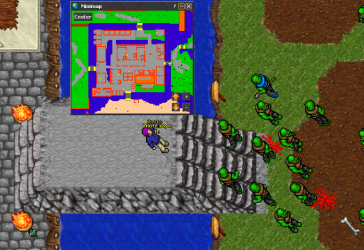 We hope to not only give you a nostalgia trip, but also a fun and enjoyable experience reliving this crapTastic server!
This server is hosted by
@Don Daniello
's hosting service Spigu. This service is known for good hosting performance with DDoS protection. The server is designated for the European players, and should provide low latency in this area. You can read more information about this hosting service
here
.
Chain Lightning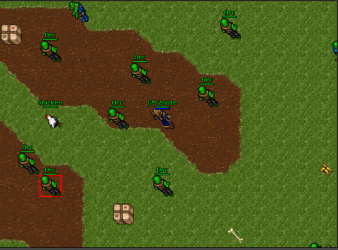 Piercing spears, bolts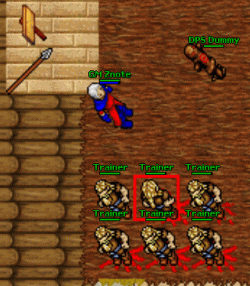 Throwing stars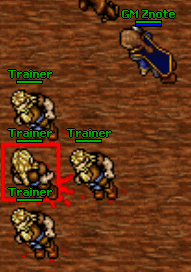 Empowered summons with monster AI, casting exori mort, healing themselves and master.
As well as master casting a healing ice-chain that heals summons, party members and deals ice damage to adjacent monsters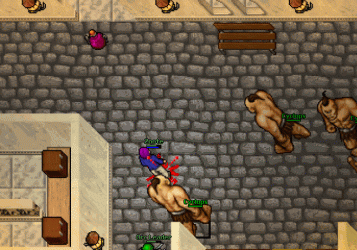 Address: acidsot.com
Port: 7171
Protocol: 8.6
Launch date: 6th August 2021, 18:00 CEST. (About 3 days after this thread was created).
Last edited: