Joined

Sep 29, 2008
Messages

1,059
Solutions

9
Reaction score

255
Location
Hello everyone, we are delighted to announce the launch of a fresh remastered era of SpiderOT in Europe, and we would be more than glad to see you around on the 15th of June.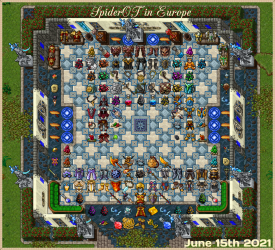 Main Information



Website

:

europe.spider-server.com Client

: custom

Exp Rate

: 999x

Since images speak louder than words, let's take a look at our content



Unique Equipment Upgrade System




Sets are classified into tiers, each set can be upgraded using an equivalent tier lootable stone
Since monsters and players use a combination of 7 attacking elements [physical - fire - poison - ice - energy - holy - death], each stone offers a certain percentage of protection against a certain element as it can be obviously noticed from colors and they also hold different luck chance that decides either your upgrade process will successfully be completed or not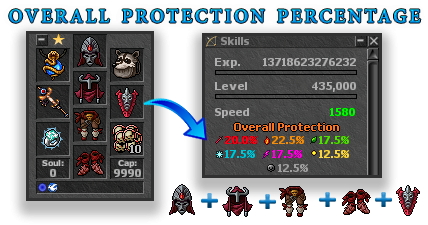 An easier method to keep an eye on your current protection percentage against the attacking elements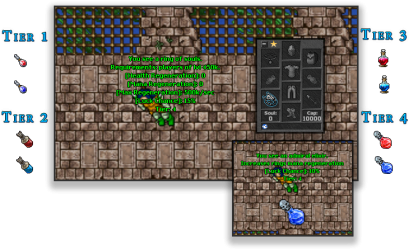 Under a similar concept of upgrading set pieces, rings were designed to be upgraded using an equivalent tier health/mana potion to increase regeneration per second
The purpose of owning an upgraded amulet is to have a level loss reduction upon death, because in our server you don't lose any item under any circumstance
Loot Finder
To remove all worries about wondering where to loot a specific item, we have created a website/in-game tool to allow you to search for any item you desire to loot
Daily Task System
​
Client Features
If you are interested to play, leave a comment below with your character name and we will reply with a special code that can be redeemed with premium points through our website!
Codes are limited, Hurry up registering!
​
Thanks for reading




​