Joined

Apr 21, 2020
Messages

54
Reaction score

29

GENERAL INFO
WEBSITE = www.customa.online
CLIENT = OTClient, custom (NO BOT INCLUDED)
DATE = 02.04.2021
INTRODUCE
Customa ONLINE is a MMORPG based on classic Tibia and its world, gameplay and story. You will find there a Tibia map and another continent to explore. Customa gameplay has been slightly boosted by giving new crown control and pvp mechanics. We did many changes with items and grind to make it more rewardning and balanced. Customa is highly oriented in pvp, that's why we put so much effort to keep the balance between the vocations - there might be things that needs a closer look, we're open for discussion.


The Server is still BETA but we managed to fix every cruical bug we had since the closed-BETA started. The staff is constantly working on making the Customa world a better place - we listen to our players and their feedback. Almost every custom mechanics have been already reworked due to our players suggestions.
MAP
Customa has its own map, which contains many custom quests and tasks. There are 5 additional cities, many resps and places to explore. Besides that the is whole Tibia map with its oryginal content - some places like Yalahar are already unlocked, anothers like Formorgar Mines are slightly changed.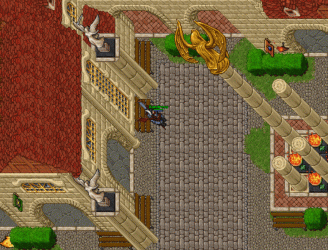 To make it harder and mysterious, we decided to not reveal the minimap of custom continent, however at the BETA stage, there is already huge amount of map unlocked.
RUNES
Due to era of hotkeys and bot, we decided to remove the runes from the game almost completly. In exchange, we developed an elemental system, which allows you to use one element at a time - there are 4 elements: fire, energy, nature and ice. Those elements interract with each other, and if combined well, they gain new attributes, such as additional damage or wider damage area.

Currently there are 3 spells of each element, but we're going to increase that number in the future. The system is going to be enlarged by two additional elements - holy and death, aswell.
ITEMS
Items on Customa can be modyfied by multiple crystals, giving them extra attributes and abilities. Items gained from monsters have their own item level, which determinates amount of granted attributes.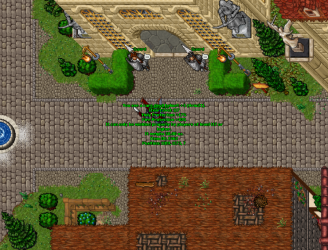 VOCATIONS
There are 8 avaible vocations (so far) with their own, unique spells and gameplay.
MAGE
Specializes in dealing magic damage. He has a decent clear and deals huge aoe damage. He's healing very effectively, however has very few hitpoints. Due to lack of survivalibity, Mages feels confortable hunting with Guard
and Blademaster.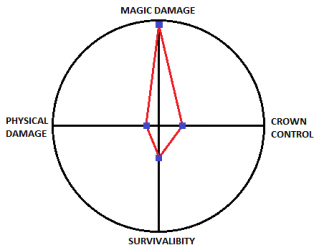 WARLOCK

Deals both, magic and physical damage. Warlock can also use a wands, but due to powerful weapon crafting spell, he deals more damage in close combat. He has great clear with impressive one-target damage. He's healing well, but has small amount of hitpoints. Warlock likes to play with Cleric and Guard.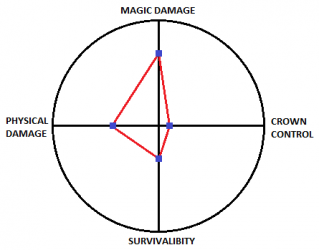 CLERIC

He deals magic damage. Claric heals very well, he's a great support cause of his friend healing abilities. He doesn't do well alone but feel comfortable at the hunt with almost every vocation.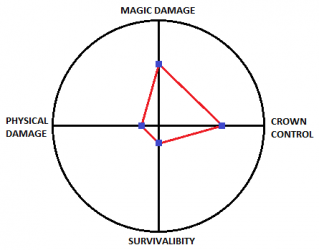 GUARD

He deals physical damage. Guard lack the damage on early levels, but has many crown control abilities. Due to his survivalibity, he's great party member with almost every vocation.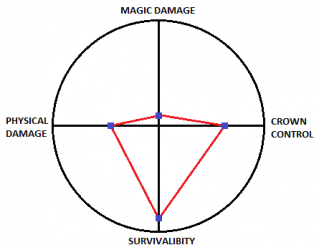 BLADEMASTER

He deals physical damage. Blademaster does great job while hunting alone. He has decent single target damage and good clear. He doesn't combine well with most vocations.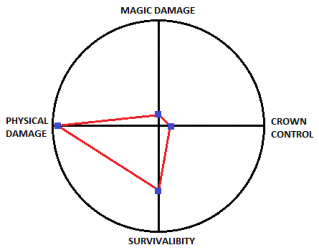 PALADIN

He deals physical dmaage. Paladin specializes in crown control and aoe damage, but he has not so much hitpoints. He likes to hunt Guard and Cleric. He has decent clear and single target damage.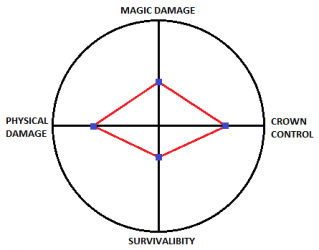 SHINOBI

Deals physical damage. Shinobi lack of aoe damage, but kills lonely opponents very quickly. He likes to play alone, but makes a good party member with Guard and Paladin.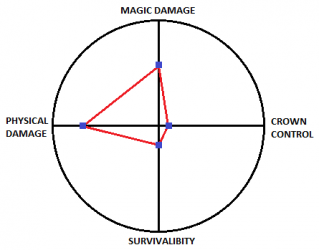 GAMEPLAY
Old Ferumbras Citadel done by one of our players with a little help.
Some hunt by Blademaster
If you're looking for more, please visit our Discord:
Check out the Customa community on Discord - hang out with 49 other members and enjoy free voice and text chat.
discord.gg
Last edited: