Hi guys, I am kinda new to sql databases. I was wondering what would be the query to create an account in my database as I have no website or character manager. I think I would also need to create a player as well?!
Here are the fields necessary for the account creation: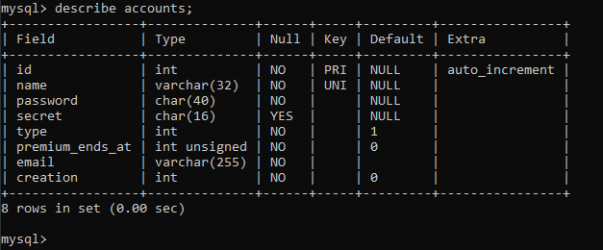 Post automatically merged:
I was able to create an account, I am not sure if I did it the right way though. But when I try to login with it I get wrong account or password. I am targeting 127.0.0.1 and port 7171. I see no requests in my server, which feels to me that my client request is not getting to the server at all. Version of the client 10.98 (I think this is the correct one as I downloaded the spr and bat of this version).
Post automatically merged:
Can someone please help me?
Attachments

Last edited: