Hello OTLand, this is my first thread here, and I want to share a
tutorial teaching how to create
an account register module, tried to create a tutorial but the 25k characters limit of the forum didn't let me, sad. I started messing with TFS and OTclient recently and the necessity to launch a website to register an account was pissing me off. Then I've decided to create a module that would help me with that.
After some days of researches and studies of the source code I've come up with a solution, that's basically a creation of new protocols to handle account and character creation.
IMPORTANT NOTES: I'm not an experienced C++ programmer, use it at your own risk. Most of the C++ code has been made looking through the sources, then you probably will find some bugs and security-related problems, feel free to share them with us.
Here's the repository containing all the created/modified files:
GitHub repo
OTclient sources:
GitHub repo
TFS sources:
GitHub repo
Preview: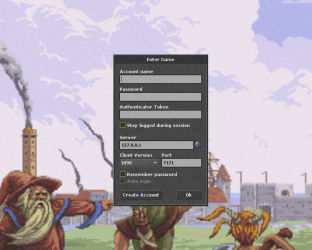 Thank you, hope you enjoy it. Give me your feedback and let me know if you need help implementing it.