Mapping Board Moderator
Staff member
Board Moderator
Joined

Nov 2, 2011
Messages

5,858
Best answers

0
Reaction score

1,321
Location
VOTING STAGE: DECEMBER - "Christmas Town or Village"
Welcome to the voting thread for the Famous December & Christmas OtLand Official Mapping Competition.
The entrants shall remain anonymous until the voting stage has concluded.
Remember: The prize for the winner of the competition will receive 3-months free premium on OtLand.
It is worth noting that there is now a league system that is tracking the points of the top 3 from each competition. At the end of a "season", the winner will receive an additional prize! Stay tuned. More details and current standings as well as a more detailed account of the rules can be found here:
Hall of Fame | Rules | F.A.Qs
We allowed a mix of in game and wide view (RME) which both have Pro's and Con's. The maximum size was limited for rme shots and in game to standard client.​
Rules:
You MUST NOT vote for yourself
You MUST NOT entice others to vote for your entry
You MUST only vote once. Anyone found using multiple accounts to vote will have all of their votes discounted. If an entrant decides to violate this rule, they will be banned indefinitely from the competitions and have their entry disqualified.
You MUST NOT inform, hint or otherwise let any other members know which entry is yours (until the winner is revealed obviously)
You MUST NOT insult or "flame" anyone, their maps or their comments
Please vote for the entry that best suits the theme of the competition (in this case; the theme is "Christmas Town/Village")
If you know who mapped what just by style, do not post saying who it is. You will receive an infraction for doing so.
If you wish to change your vote, please comment below and this will be accounted for once the voting stage has concluded.
Disqualifications:
Vote Changes:
I've allowed it so you can change your vote yourself now
However, you cannot see the results until you vote, alleviating some bias,
i.e. If you wanted to sit on the fence and try to balance the votes.
Please click on some of the larger images to show the true size/quality.
[1.]
@nugo
[2.]
@Dreww
[3.]
@Andréew
[4.]
@Mackan™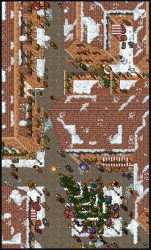 [5.]
@Blackstone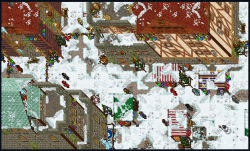 [6.]
@eiserne festung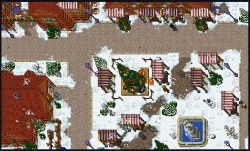 [7.]
@cricks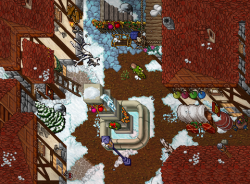 Before someone comments.. for those that noticed - I didn't solely use OtLand's imaging host as you can only submit 5 attachments a time
The Vote ends on Sunday.
Good luck to all.​
Last edited: