Joined

Jun 5, 2012
Messages

19
Reaction score

15
Server Information:
Website:
wykopots.pl
Client version: 12.51
Server type: retro pvp
(with orange skull)
Our wiki:
wykopots wiki
Currently test server is live. New characters will be possible to create at saturday evening.
Since the previous launch all known critical bugs have been fixed, a lot of hunting spots have been improved, and a couple new ones added. There are two new quests, and some more are being worked on, which will be added during upcoming edition.
A little backstory:
In early 2015 on Polish reddit-like website "wykop.pl" with really big community someone created a little open tibia server called "mirkots", which tourned out to be pretty succesfull. It was created from scratch, and server itself was terrible, but many people tried Tibia here for the first time after many years, and had great fun. Community of this server became pretty strong and loyal, but after couple editions majority of players got really annoyed at primary server owner, as he was really hard to cooperate with. Group of players decided to create their own server called "wykopots". It took us couple months to create whole custom map, some content, and host really succesful edition. Since then majority of team have left, but with some help of others I am still updating the server by adding new maps, quests and features. Currently server is in really good state that I'm happy with.
"Old times" gallery.
Foundations:
Custom map but pretty basic mechanics and balance.
Enjoyable for both rpg and pvp players.
Majority of mechanics and systems are up-to-date, but theres some retro-feel like blockable spawn, ultimate potions with enlarged lvl requirement etc.
Slight exp stage drop which allows to enjoy each stage of the game and suits the server.
Balanced economy.
No bots allowed, and no pay to win in shop.
Systems and mechanics:
multi-language support


questlog, npc's and systems
language set by command from Polish and English

items available in majority of chests
basic and daily tasks

money, exp and store coins as reward
task points that may be exchanged for items, mounts etc

prey system
bestiary and charms
auto loot
imbuing

all items available from loot and possible to buy from npc

supply stash
boosted creature

set by stages (no hlvl creatures will be boosted at the beginning)

daily reward
analyzers
raid tokens possible to exchange for mounts and addons
Classic and custom quests available:
Over 10 custom lore based quests
Over 100 single quest chests
Bigfoots Burden
Pits of Inferno
Annihilator
Banshee
Inquisition
Elemental Spheres
Ferumbras Ascandant
The Ape City
Dream Courts
Heart of Destruction
Demon Oak
Orc Fortress
Custom Yalahari
Firewalker Boots
Gameplay info:
Blockable respawn
No pvp lvl limit, free bless until lvl 35
Kills to red/black skull:
Daily: 6/9
Weekly: 10/20
Monthly: 20/30
Skill rate:
7
Magic rate:
4
Loot rate:
1.3

Experience stages: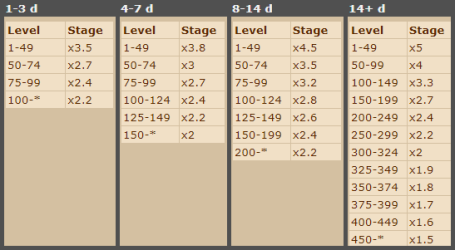 Gallery:
Some new hunting spots: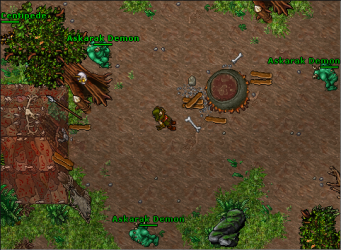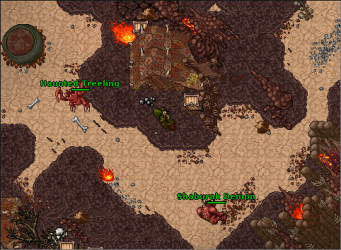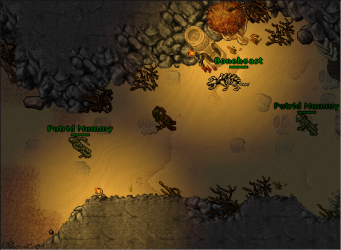 Older images:
Server map: