Falgoria
Ip: falgoria.pl
Port:7171
Client:8.6
https://falgoria.pl/
Ts3: falgoria.pl
Discord:
https://discord.gg/May4h77
GG: 71218039
Info
Exp rate:
1-50 level x300
51-150 level x250
151-200 level x200
201-350 level x150
351-500 level x100
501-750 level x50
751-1000 level x25
1001-1500 level x15
1501-2000 level x5
2001+ level x3
Skill rate: x24
Magic rate: x12
Loot rate: x3
Houses: from 500 level
Stamina refill :
Pz:1/3 mins
logging aut : 1/5mins
Reset server: 24:00
Frags to red skull:
20 per day
100 per 7 days
300 per 30 days
Frags to blacks kull:
30 per day
150 per 7 days
350 per 30 days
Frags to ban:
50 per day
200 per 7 days
400 per 30 days
Multiclient: Max 4
What will you find here?
1. Raids - cities are attacked by monsters from them Tokens fly
2. Boss raids
3. Events (Firestorm, Icestrom, Thunderstorm, Waterstorm, tronevent for 5 and 10 players, Runevent,) for taking first place there are prizes
4. Free premium point. - in the city there is, for example, at which we exchange: Tokens for premium points
5. Survival arena.
- On which players are struggling with mini bosses that become stronger every round It's worth collecting loot
6. There are normal poviats on the server: 58
7. Expositions for VIPs: 62
8. Quests at the moment is: 40
- this will change with updates
9. Lottery event
10. Codes with free points
11. Metin stone
12. Task system with over 64 tasks for you
Including a unique set to earn for completing the task
Weapons are waiting for you there, too
13. Extensive item shop
What we offer
:
1. Weekend events (lasting 3 days)
2. New expedition quests will be added every weekend.
3. Character trading
4. Discord channel
5. Ts3 channel
6.Stable machine
7. The map is still being developed. New places, expowisa quests. Everything will be added with new updates.
System
:
1. a new spell for every profession
2. Statuettes from the addons
3. Commands for players
4. Character balance
About the server can write and describe what is here and what awaits you. It's best to check on your own.
Start already on 26.06.2020
Bonus codes from premium points are waiting for the first players.
Follow us on the site
https://falgoria.pl/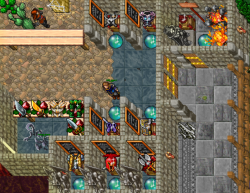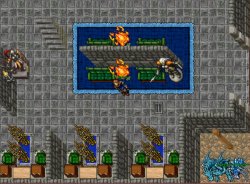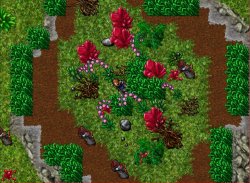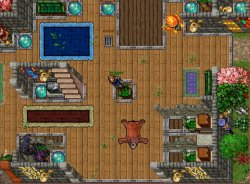 ​
Attachments
104603689_113958540360596_6805515159882144293_o.jpg