Joined

Nov 9, 2010
Messages

1,261
Reaction score

1,369
Location
Rising Continents - Development
This is a long term low exp RPG project that I have started in 2013 in an
early alpha
stage.
Its name comes from
"exploring a world that is extended day by day and that has naturally blocked off paths and roads"
.
For many years the project was on hold, so in fact instead of almost 10 years it may have been one or two years of developing only.
The whole map, content, scripts and story were created by myself. It was a one man project since day one.
Team and current positions:
Me: Mapper, TFS Developer, Scripter
<open>: Web Developer, Client Developer
Some of you may also know parts of the unfinished map from previous releases like:
here
Since then I made many changes to the map, added areas, quests, spawns and started working on a lore.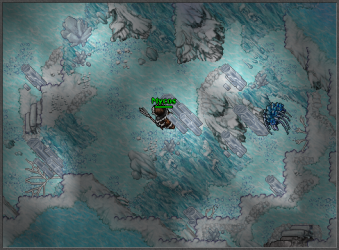 For me personally it is really important to try out several features from different RPGs around the world.

Example: You will find a couple of mechanics inspired from Diablo or PoE. However, this is absolutely not going to be a "Diablo OT".

This is a "fun" motivated project and does not have any expectations on revenue. This is being developed as long as I am interested in it.

The last 3 months were exciting already, I had a closed alpha and continued implementing features adjusted to player feedback.

That is also something I want to keep up with. An open-alpha, closed-beta, open-beta will collect a lot of feedback and suggestions.

​

Server Information



World type:

PVP

Rates:
| Minimum Level | Maximum Level | Multiplier |
| --- | --- | --- |
| 1 | 12 | 4x |
| 13 | 20 | 3x |
| 21 | 45 | 2x |
| 46 | unlimited | 1.5x |
| Skill rate | Magic rate | Loot rate |
| --- | --- | --- |
| 1.5 | 1 | 1 |
So what kind of systems did I implement yet?
Rarity drops (rare, epic, legendary)
Supply bags (dropping based on DPS of a monster)
Mysterious scrolls (rarely included into a supply bag)
Classic bosses (usual one-time spawns on the map, dropping unique loot for party members)
Lever bosses (boss rooms on the map, dropping unique loot for party members)
Gathering (materials for outfits, mounts and crafting)
Woodcutting (materials for outfits, mounts and crafting)
Mining (materials for outfits, mounts and crafting)
Crafting, Forging, Building (quality of life feature, forge mid-tier equipment and tools)
Waypoints (fast travelling while not being in PVP, unique for each continent)
What are the next steps and what is missing?
Initial version of our webpage with and individual design
Initial version of our custom client
Add more areas to the map (repeating, never ending task)
Finish all tutorial npcs
Add more mounts and outfits to be obtainable ingame
Run an open-alpha and gather player feedback
Add map marks
Add questlines and lore content (coming in beta)
Add achievements (coming in beta)
Add shrines and other mechanics to learn custom spells (coming in beta)
Custom vocations and skill system (coming in beta)
We have a lot of things to do. At the moment we are planning to go-live (earliest) end of next year or beginning of 2024.
There is also an
f-a-q
and
suggestions
channel on our discord. Let us know what kind of other ideas you got and we may pick them up!
Note:
Since we are still in an early alpha, we will definitely make many changes and additions to the game. There will also be issues coming up from time to time but we are trying to get them solved during the development process beforehand.
This thread is going to keep you posted on all the progress and changes that we make until the official release date.
Its main focus will be to discuss features that are already implemented and showoff everything that is coming.
Everyone is welcome to participate in a respectful and constructive way.
New development stage is soon to be reached!
An open alpha on the first of october will focus on finding issues,
missing content on the map, or identify any kind of weak spots
and exploitable features.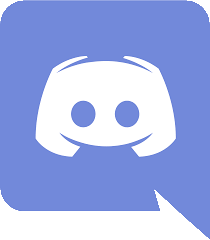 Join our discord
​
Last edited: