Hey hope y'all good.
Im having problems with this amazing system
[TFS 1.X] Rarity Rolls & Custom Attributes Library (https://otland.net/threads/tfs-1-x-rarity-rolls-custom-attributes-library.268888/)
Im using TFS 1.4 (latest one 12.85 from here:
GitHub - otland/forgottenserver: A free and open-source MMORPG server emulator written in C++ (https://github.com/otland/forgottenserver)
) i even managed to install the system/compile everything without any error/warning.
But the monsters doesn't drop any single "rarity item"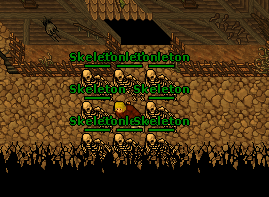 Tried spawning tons of mobs none of them drop rarity items but if i use /roll it works, how i can i make it work so monsters can drop rarity items without using /roll everytime?
PD: no error in console or warning so i don't really know
thanks in advance