Hello,
I made this event few years ago and since it's already free on internet because of some open source maniacs, I brought it to here
I have seen people selling it like it was of their own, so to avoid that, here it is
Let me me know if some code is missing. Too much time w/o seeing this code xD
The map position is already set and being loaded by the startup event, so you do not have to change anything.
Also I made a page to see castle info. It is compatible with gesior only. Ill upload it on this thread.
Here it is some images of the castle: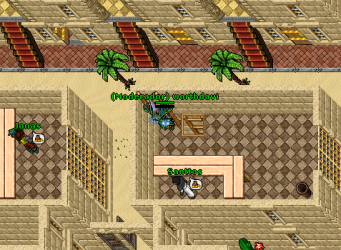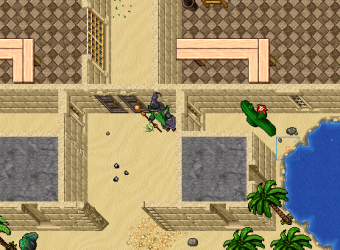 Since the arena is a simple square beside the castle, I do not have any screenshot of it xD.
​
In globalevents.xml
XML:
<!-- Castle -->
<globalevent name="startCastle" time="21:00" script="events/castle/start.lua" />
<globalevent name="loadEventMaps" type="startup" script="events/maps/load_maps.lua"/>
In /globalevents/scripts/events/castle/start.lua
Lua:
local config = {
    semana_mes = "semana",
    days = {1, 2, 3, 4, 5, 6, 7},
}

local function warnEvent(i, minutes)
    Game.broadcastMessage("[Castle]\nThe event will begin in ".. minutes .. " minutes! The teleport is located at event room.")
    if i > 1 then
        addEvent(warnEvent, 2 * 60 * 1000, i - 1, minutes - 2)
    end
end

local function openCastle()
    Castle:Open()
end

local function closeCastle()
    Castle:Close()
end

function onTime(interval)
local time = os.sdate("*t")
    if (config.semana_mes == "semana" and isInArray(config.days,time.wday)) or (config.semana_mes == "mes" and isInArray(config.days,time.day)) or config.semana_mes == "" then
        Game.broadcastMessage("[Castle]\nThe event will begin in 10 minutes! The teleport is located at event room.")
        addEvent(warnEvent, 2 * 60 * 1000, 4, 8) 
        addEvent(openCastle, 10 * 60 * 1000)
        addEvent(closeCastle, (10 + 10) * 60 * 1000)
    end
    return true
end
In /globalevents/scripts/events/maps/load_maps.lua
Lua:
local config = {
    [1] = {event = "Castle", map = "castle"},
}

function onStartup()
    
    for i = 1, #config do
        Game.loadMap('data/world/worldchanges/additionals/' .. config[i].map ..'.otbm')
        print('>> ['..config[i].event..'] Map ' .. config[i].map .. ' loaded.')
    end
    return true
end
In creaturescripts.xml
XML:
<!-- Castle -->
<event type="think" name="Castle" script="events/castle/castle_events.lua" />
In /creaturescripts/scripts/events/castle/castle_events.lua
Lua:
function onThink(p, interval)       
    if not p:isPlayer() or p:getPosition() ~= CASTLE_INFO.THRONE_POSITION then
        p:unregisterEvent('Castle')
        return true
    end
    local health = (p:getHealth()*100)/p:getMaxHealth()
    local pts = math.max(p:getStorageValue(CASTLE_INFO.STORAGE), 0)
    local amount = 1
    for i = 1, #CASTLE_INFO.CONDITIONS do
        if health <= CASTLE_INFO.CONDITIONS[i].HEALTH then
            amount = CASTLE_INFO.CONDITIONS[i].AMOUNT
        end
    end
    p:setStorageValue(CASTLE_INFO.STORAGE, pts + amount)
    p:say(pts, TALKTYPE_MONSTER_SAY)
    return true
end
In movements.xml
XML:
<!-- Castle -->
<movevent event="StepIn" actionid="4505" script="events/castle/castle_teleport.lua" />
<movevent event="StepOut" actionid="4505" script="events/castle/castle_teleport.lua" />
In /movements/scripts/events/castle/castle_teleport.lua
Lua:
local delay = 3

local function doRegen(playerid, isBlock)
    local regen = addEvent(function(pid)
        local c = Creature(pid)
        if c and c:isPlayer() then
            if not isBlock then
                if Tile(c:getPosition()):getGround():getActionId() == 4505 then
                    c:addMana(c:getVocation():getManaGainAmount())
                    c:addHealth(c:getVocation():getHealthGainAmount())
                    doRegen(c:getId(), false)
                else
                    stopEvent(regen)
                end
            else
                stopEvent(regen)
            end
        end
    end, delay*1000, playerid)
end
            
function onStepIn(creature, item, position, fromPosition)
    if not creature:isPlayer() then
        return true
    end
    if position == CASTLE_INFO.THRONE_POSITION then
        Castle:onStepIn(creature)
    else
        doRegen(creature:getId(), false)
    end
    return true
end

function onStepOut(creature, item, position, fromPosition)
    if not creature:isPlayer() then
        return true
    end
    if position == CASTLE_INFO.THRONE_POSITION then
        Castle:onStepOut(creature)
    else
        doRegen(creature:getId(), true)
    end
    return true
end
In /libs/libs.lua
Lua:
dofile('data/lib/events/events.lua')
dofile('data/lib/events/castle.lua')
In /lib/events/castle.lua
Lua:
function Guild.getMembersGuid(self)
    local guildMembers = {}
    local queryStr = string.format("SELECT `players`.`name` AS 'name' FROM `players` INNER JOIN `guild_membership` ON (`players`.`id` = `guild_membership`.`player_id`) WHERE `guild_membership`.`guild_id` = %d;", self:getId())
    local resultId = db.storeQuery(queryStr)
    if resultId ~= false then
        repeat
            local val = result.getString(resultId, "name")
            table.insert(guildMembers, val)
        until not result.next(resultId)
    end
    result.free(resultId)
    return guildMembers
end

CASTLE_INFO = {
    STORAGE = 696969,
    CONDITIONS = {
        [1] = {HEALTH = 99, AMOUNT = 1},
        [2] = {HEALTH = 50, AMOUNT = 2},
        [3] = {HEALTH = 30, AMOUNT = 3}
    },
    THRONE_POSITION = Position(31369, 32657, 7),
    REWARD = {id = 15515, qnt = 15}
}

if not Castle then
    Castle = {
        open = false,       
        channel_id = 12,
        
        positionsArena = {
            fromPosition = Position(31355, 32645, 7),
            toPosition = Position(31383, 32669, 7)
        },       
        gatesArena = {
            [1] = Position(31336, 32683, 7),
            [2] = Position(31336, 32682, 7)
        },
        vortexArena = {
            [1] = Position(31337, 32682, 7),
            [2] = Position(31337, 32683, 7)
        },
        
        vortexToPosition = {
            [1] = Position(31358, 32667, 7), 
            [2] = Position(31380, 32648, 7) 
        },
        
        closedId = 5735,
        castleHouseId = 2500, -- Castle house id (important!)
            
        -- Config
        blockMC = true,
        minLevel = 0,
        warnInterval = 2 -- minutes between announce the top 1
    }
    
    function Castle:getTop(isTheLast)
        local maior = 0
        local winner = 0
        for _, player in pairs(Game.getPlayers()) do
            if isTheLast then
                player:unregisterEvent('Castle')
            end
            if player:getStorageValue(CASTLE_INFO.STORAGE) > maior then
                maior = player:getStorageValue(CASTLE_INFO.STORAGE)
                winner = player:getId()
            end
        end
        return winner
    end
    
    function Castle:warnRanks()
        if not self.open then
            return false
        end
        addEvent(function()
            local pid = self:getTop()
            local player = Player(pid)
            if player then
                Game.sendEventMessage(string.format('The player %s is winning the castle with %d points! Hurry up!', player:getName(), player:getStorageValue(CASTLE_INFO.STORAGE)))
            else
                Game.sendEventMessage(string.format('No one got any points yet! Hurry up!'))
            end
            return self:warnRanks()
        end, self.warnInterval*60*1000)
    end
    
    function Castle:Open()
        if self.open then
            return false
        end
        self.open = true       
        broadcastMessage("[Castle]\nThe event has just started!")
        Game.openEventChannel("Castle")
        self:warnRanks()
        for i = 1, #self.gatesArena do
            local closed = Tile(self.gatesArena[i]):getItemById(self.closedId)
            if closed then
                closed:transform(self.closedId - 1)
            end
        end
        for i = 1, #self.vortexArena do
            local teleport = Tile(self.vortexArena[i]):getItemById(1387)
            if not teleport then
                local item = Game.createItem(1387, 1, self.vortexArena[i])
                if item then
                    item:setDestination(self.vortexToPosition[i])
                end
            end
        end               
        return true
    end

    function Castle:Close()
        if not self.open then
            return false
        end       
        self.open = false       
        local pid = self:getTop(true)
        local winner = Player(pid)
        if winner then
            broadcastMessage(string.format("[Castle]\nThe event has ended!\nThe winner was: %s, with %d points!", winner:getName(), winner:getStorageValue(CASTLE_INFO.STORAGE)))
            setHouseOwner(self.castleHouseId, 0)
            setHouseOwner(self.castleHouseId, winner:getGuid())
            winner:sendTextMessage(MESSAGE_EVENT_ADVANCE, "Congratulations!\nNow you are the new owner of the castle!")
            winner:addItem(CASTLE_INFO.REWARD.id, CASTLE_INFO.REWARD.qnt)
            local guild = winner:getGuild()
            if guild then
                guild:broadcastMessage("Your guild has won the castle event!", MESSAGE_EVENT_ADVANCE)
                local house = House(self.castleHouseId)
                if house then
                    local memberList = guild:getMembersGuid()
                    local inviteList = ""
                    if memberList then
                        for i = 1, #memberList do
                            inviteList = inviteList .. memberList[i] .. "\n"
                        end
                        house:setAccessList(GUEST_LIST, inviteList)
                    end   
                end
            end
        else
            broadcastMessage(string.format("[Castle]\nThe event has ended!\nNo one won the event. :("))
            setHouseOwner(self.castleHouseId, 0)
        end
        for i = 1, #self.gatesArena do
            local closed = Tile(self.gatesArena[i]):getItemById(self.closedId-1)
            if closed then
                closed:transform(self.closedId)
            end
        end
        for i = 1, #self.vortexArena do
            local teleport = Tile(self.vortexArena[i]):getItemById(1387)
            if teleport then
                teleport:remove()
            end
        end   
        return true
    end
    
    function Castle:onStepIn(creature)
        if not self.open then
            return false
        end
        creature:registerEvent('Castle')
        return true
    end
    
    function Castle:onStepOut(creature)
        creature:unregisterEvent('Castle')
        return true
    end
end
In /lib/events/events.lua
Lua:
CHANNEL_EVENTS = 12

function Game.openEventChannel(event, channelId)
    if not channelId then
        channelId = CHANNEL_EVENTS
    end
    for _, player in pairs(Game.getPlayers()) do
        player:openChannel(channelId)
        player:sendTextMessage(MESSAGE_EVENT_ADVANCE, string.format("The event %s has began.", event))
    end
    return true
end

function Game.sendEventMessage(mensagem, canal)
    if not canal then
        canal = CHANNEL_EVENTS
    end
    for _, pid in pairs(Game.getPlayers()) do
        Player(pid):sendChannelMessage("", mensagem, TALKTYPE_CHANNEL_O, canal)
    end
    return true
end
In chatchannels.xml
XML:
<channel id="12" name="Events" script="events.lua" />
In /chatchannels/scripts/events.lua
Lua:
function onSpeak(cid, type, message)
    local playerGroup = getPlayerGroupId(cid)
    if playerGroup == 1 then
        doPlayerSendCancel(cid, "You are not allowed to send messages on this channel.")
        return false
    end

    if playerGroup <= 1 then
        type = TALKTYPE_CHANNEL_Y
    elseif playerGroup > 1 and playerGroup <= 9 then
        type = TALKTYPE_CHANNEL_O
    else
        type = TALKTYPE_CHANNEL_R1
    end
    
    return type
end