Using VPS with Ubuntu 20.04 and build from
opentibiabr/otservbr-global (https://github.com/opentibiabr/otservbr-global)
Server is up and running, logging in on client works properly to the point of displaying character list (which is displayed correctly) but then never enters game world.
Initially I used Znote-AAC and ran into the very same problem as here-
Failed to connect Tibia 12, Otserv-BR (https://otland.net/threads/failed-to-connect-tibia-12-otserv-br.270370/)
(endless loading and then connection refused) but since OP there wrote that swapping to My-AAC helped him I did the same but to no avail. The only thing that changed is that it's no longer loading, just displaying window "connecting to the game world" and stuck on it.
Eventually I switched to Gesior-AAC - same problem. It never connects to the game world, just stuck on this window (pic rel)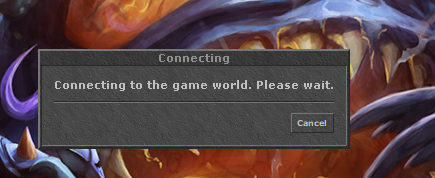 Tried to solve it whole day yesterday with different configs and with no effect.
My config.lua current config -
Pastebin.com (https://pastebin.com/wkuedu8p)
Anyone encountered this problem/has any idea how to solve this thing? I've ran out of ideas myself.
Last edited: