Joined

Apr 8, 2010
Messages

81
Reaction score

47
well guys, some days i'm trying to make a compiler,
follow the VCPKG tutorial.
And before doing STF-SDK-3.2 or 2.0
.
At VCPKG i was adding some libs that were missing was

GMP

.
but i've been researching, lib doesn't install without "Yarn" before.
It also didn't work. then i ended up downloading a lot of stuff that reached 30Gb of my HD. and nothing like that. the scheme with

#include <lua.h>


I had to put it back because i was giving another error, and i had included his lib.
I also changed the GMP to PMIR. unsuccessful, sometimes the externs fix it, but when it comes build.

And at that stage it was the least mistake.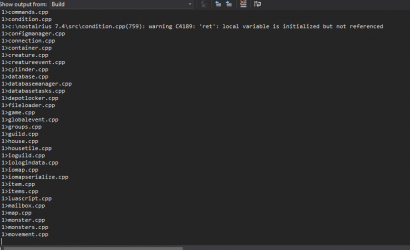 already tried to do for 86x gmb did not work, which lib will be missing?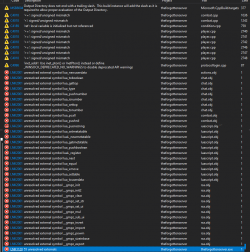 I appreciate if someone tells me to give up, because i'm going crazy, i'm a fan of 7.4
but i wanted to make it more balanced, so i have to compile it, because i'm learning C ++ and maybe i need to augment or edit it. i thank.