Joined

Nov 23, 2018
Messages

134
Reaction score

31
Hello for all community of OTLand!
We present to you our new project, Realistic World Battle!
​
WHAT'S IT?
It will be a new world with
three different and interconnected hosts
, these being Brazil (São Paulo), United States (Virginia) and France (Gravelines).
HOW WILL IT WORK?
The three hosts are connected to the same database as one. The idea is to attract the American public (south and north) and European. This will attract more players and more teams to our game.
The transfers between hosts can be done within 24 hours, through an NPC located on an island that will be accessed by the temples of each Tibian city by the NPC.
The highscores, online players and website will work as one. This brings the content of only one Tibia world, but interconnected in 3 different parts of the real world, with larger players.
WHY BETA?

BETA will be totally free2play
, everyone will be Premium Account, all outfits and addons will be released, and runes will be selling by NPC. The goal is to get players to test our service and have fun, helping us to collect possible errors before the final release.
The BETA phase will be HIGHRATE with a duration of approximately one week, and from there will come the final server release date after the project's viability has been succeed.
All those who play in the BETA phase will get an unique outfit for the official release, which cannot be get by new players as a thank you to our team.
On our first world, Ancestra, we got 500 players online, and ALL of them has something good to tell you about Realistic. It's online for 3 months.

So, what's Realistic?
Realistic is RealOTS (7.72) based server, it was made, initially, with a custom source engine that interprets the leaked cipsoft virgin files (
[7.7] RealOTS 7.7 Cipsoft files (virgin)
), and the real Tibia global map from that time.
Will it be a 7.72 server, like much others?
No, Realistic has only the NPC's unchanged, the game aspect try to mimic a 7.4 Tibia server, with all the features of this Tibia version and some custom aditions.
Which 7.4 features are that?
All that features try to get the most similar features of 7.4 Tibia:
Runes cannot be casted trough the battle windows on players, and there's no rune hotkeys. The PVP is hard and wins the better hand.
All boats are not protection zone, so you can travel to anywhere if you are in a fight, giving the player a lot of oportunites to do;
The spells are 7.4 based, you don't need a level to cast a spell or make runes, you just need the correct magic level and mana to do that;
All the spells formulas mimics the 7.4 correct combat damage on creatures and players;
No wand or rods in game, you cannot buy from a NPC or loot it, it was removed.
Burst arrows are magic level based;
No spell runes for sell on NPC's, just blank runes;
Heal friend (exura sio) from druids are changed to work avoiding walls;
You cannot pass two containers if they are stacked, but you can do it if you have a fist container before. It's called parcel block;
The house system works with a website on auction system (bids);
The runes are casted on the last player on a stack, only. The oldschool players will remember the famous trap uh video from Acko;
The rope system works only if has no creatures or trash on rope hole spot.
And what's are the custom features?
The custom features are added to increase the gameplay ability and make the game more dynamic, merging the actual Tibia and the old Tibia:
A party sharing system that gives 20% experience bonus for each vocation hunting on party, encouraging group hunting;
A cast system, that allows you to start a private cast for your friends or random people trough the client;
A vocation balance for paladins and knights, in view of that mages were more powerful than knights and paladins;
Change gold with a click;
A new task system that will be explained below;
A modified speed formula, where just a level makes difference on walking to get enemys lost.
How does the task system works?
The server hunting will be encouraging players to do group hunting and task huntings.
The task system works with daily and normal tasks. The daily tasks can be made one each 24 hours, will be few monsters and each day different monsters with different rewards.
The normal tasks are the common tasks that we see on the most servers, but they can be repeated.
You can do a daily task and a normal task at the same time.
The most interesting feature of this task system are the task points and the rank system.
Each task will reward you with some task points and task rank experience.
Task points can be used to trade with NPC's for items (in the future premium points stuff), that will make the server don't have difference with people who pay for play and the free players.
Task rank experience will advance you on rank system, the ranks are:
1- Explorer;
2- Third Class Hunter;
3- Second Class Hunter;
4- First Class Hunter;
5- Elite hunter.
Your rank will be showed on the player look (You see Daniel. He is a master sorcerer... Adventurer Rank: First Class Hunter), and you will be able to hunt in new places, talk with new NPC's depending of your rank.
Each rank allows you to talk with a different NPC. We have 3 kinds of merchant NPC's that buys from bargage items to high price items.
How is the map?
Here are some screenshots from our hunting places. Their were made by a professional mapper (the best), increasing new hunting places and quests.
​
What's the server rates and information?
Will be a high rate one week server.
What about Client?
We are using an edited smooth version of OTClient with a lot of feautures:
Smoothwalking;
Ping system working correctly;
Smartwalking;
Autobouncing keys;
Extra right and left panels;
Fixed light system;
Antibot encryptation method.
In-game shopping
When it will be launched?
The launch will be 25 september, 18:00 BRT, and BETA will be alive for a week before main server launch.
What about server protection (DDoS and rollbacks)?
Our plans is get an accepted and stable server for our community. We know that if we get big, a lot of people will try to stop our growth.
BECAUSE OF THIS WE MADE A PARTNERSHIP WITH ProGDN
company.
What is ProGDN?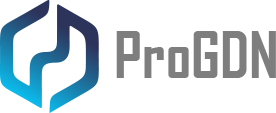 ​
ProGDN is a Exitlag company (old called TibiaTunnel), that offers you THE MOST STABLE CONNECTION trough proxys system for Brazil, EU and US.
ProGDN made an edition on our client to work with their system that consists on proxy servers that connect you on our server trough their system. It has a launcher that will find and optimize the best route for you get the lowest ping possible for your network.
The system work with multiple connection, and if we get DDosed in one of this connection, it will transfer the connection to another server automatically and instantly, avoiding you to get disconnected from game.
It's why we belive on our server, and our diferencial, It's the only server that has this tecnology, because the cost of this service is absurdly high, and cannot be paid for lowend companies.
We also got a antirollback and autobackup systems to avoid losing data.
We are doing the best. Leave your comment and your suggestion.
Best regards, Rafael.