Joined

Jun 18, 2019
Messages

9
Best answers

0
Reaction score

6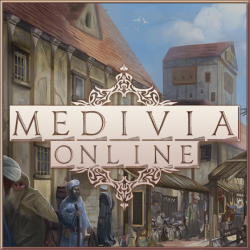 Dear players
As most of you already know since it has been thoroughly discussed on our official Discord server. We will be launching a totally
new PVP-Enforced world "Strife"
with strictly restricted seasons of 2 months. After 2 months the world will be shut down, and the top 100 players will receive a special amount "Strife points" depending on their ranking. The strife points will be added directly on your account to either being spend on a permanent transfer to another world Pendulum or to gather more points for interesting rewards after a few seasons of Strife.
The idea of Strife is to be a PvP Enforced world, which means you will receive experience points for killing higher leveled players. Also, killing anyone will be fully justified and therefore you won't receive any unjustified kill which might lead to a banishment.
There will be
no blessings
and
no amulet of loss
on Strife. Also, the find person spell is slightly altered to encourage smaller teams or solo players to level up without the constant pressure of camping or pking by bigger teams. Find person doesn't tell you if the player you are looking for is north/east/south/west. Instead, you will only be able to see whether the player is close, far or very far.
Between each season of Strife there will be a one month off time-out duration, on which you will be able to transfer to Pendulum (if you have enough strife points). Later on, you will be able to register to strife again. This month can also be used to make additional changes needed for a better and more exciting season.
Strife
is a world located in
Canada
and it has the following features:
Fast paced, staged experience, tripled loot rate, octupled skill rate, tripled magic rate, quadrupled regeneration rate
.
If you have any feedback or ideas, let us know.
Below you can find more information about Strife: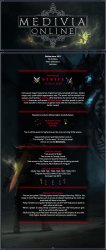 Date:
__
Friday, 12th of July 2019, 20:00 CEST

Website:
__
Medivia
Platforms:
__
Medivia has an official game client for all leading platforms! That is including
Windows
,
Linux
and
Apple OS X
.
Download section (client):
__
Medivia
Facebook:
__
Medivia Online
We have over
14000
followers!​
Last edited: