Start in 5th of April - Create your account in
https://yurots.net
​
Storytelling
YurOTS project marked my life. Yeh! Exactly!
This project was the first open Tibia I played. Someday in 2007 a friend send to me a screenshot with a player equipping the "full set" and I said: - "
Whathahell
is that! You hacked someone?!"
In this moment my friend send the IPChanger(Asprate) and explain some instructions how-to change my client IP.
- BOOM! mind-blowing
​
A week later all my friends are connected and conquering your own space and discovering new stuff outside the original Tibia servers. Fun, easily, non-premium, new contents being created all days by inexperienced developers. Small scale, quickly.. This small communities in YurOTS makes me happy, proud to be part in a small guild of newbies(haha).
YurOTS become the first prove you don't need to be like a regular Tibia to be awesome and develop new content by your own ideas without commitment to be like RL Tibia.
When you create a server, this is the deal. Be unique, exclusive and your players having a good time playing in something original.
Because this project I had my first contact with programming languages and years later I become a professional developer. - "Thank you GM Yurez!"

And now I decided make my last "own" server of Tibia, a month ago I started the development of this server using the experience of some years playing and developing servers. Follow this thread and check what was developed.
It's Classic!
Based in the last release of YurOTS version 0.94d.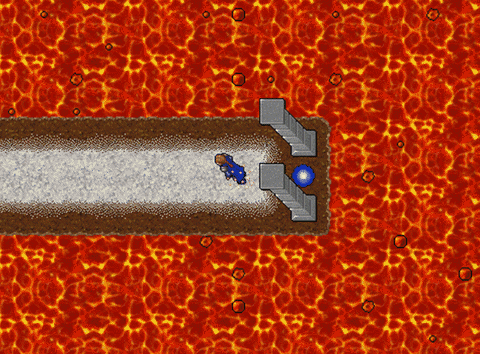 ​
Server Informations
Servers
Canada (Start 5th)​
Port: 7272​
Game Port: 7273​
Poland (Start 15th)​
Port: 7272​
Game Port: 7274​
* The servers are connected, the player can transfer to another server paying a in-game *tax (twice per month).
Rates
Experience stage start in: 50x​
Magic: 8x​
Skill: 16x​
Loot: 3x​
​
New Quests
Demonblood​
Slime Manhole​
Pits of Inferno​
Suicide Crew​
Join the Club Fight​
Black Knights House​
Drunk and High but fighter​
Dwarf Hostage​
Dragons?!​
​
Systems and Miscellaneous
Monster Tasks​
Daily Monster Bonus​
Items Craft​
Mining​
Forge​
Broadcasters (Discord Integration)​
Reputation bonuses​
Shared party experience​
New Outfits​
New Items(sets from new creatures)​
​
Events
Fight Club Championship (PvP Arena)​
Catch the chicken​
HARDCORE day (Enforced PvP rules)​
Discord Server
Enter in your discord server: Join the YurOTS.net Discord Server! (https://discord.gg/AJB7X5u)
Thank you and have a good time!
Last edited: