Sword Art Online 2D-MMORPG
Joined

Nov 21, 2008
Messages

982
Best answers

0
Reaction score

87
Location
Hosted in Europe 11.80
Medium/Low rated Server for RPG experience.
Dedicated Server in Nottingham for a long Term.
Create your Account now!
Check the latest updates!
What you can find here?
Optional-PvP 100%
features,
Loot Analyzer
Supply Analyzer,
Houses renting by Website, Improved Tasks
Automated Raids with new Monsters, Free Access to a lot of Areas
Exercise
Weapons and
Dummys
,
Daily Reward
system
Motta Extension
, Forbidden Temple (Carlin), Lair of the Treeling Witch
Edron
Lycanthropes Caves
,
Teruul
Island (Custom with new Libray Wizards)
Feyrist
Island,
Deep Desert
Oramond Bosses
Catacombs improved Respawn, Roshamuul Valley With extra Monsters
Prison Keys, Full Zao, Roshamuul Maze Sharks and much more!
Teruul Island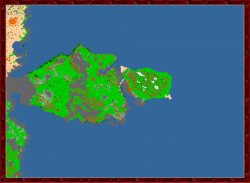 The new part of Oramond/Roshammul is called
Teruul
and here you can find new hunting places for experienced teams with extreme harder monsters.
The Surface is like Roshamuul with spots for Druids and others to do
Team Hunts with 4 vocations also the monsters here are really hard! Take care with the pile of bones!
Also from some reason
extra
community of new Wizards hide in the island and have new Quest like
Secret Library
!
To
travel
to this area find the hide
Teleport
in
Mawhawk Lair
.
Warzones IV,V,VI
Cults Of Tibia Quest
Secret Library Areas
Ferumbras Ascendant' (New Caves)
Inquisition (Underworld Portal)
A lot of Quests without pre-missions
Optional PvP features
like Magic Walls Broken when stepin players
Anyway we have a Special PvP Arenas and
PvP Events
Reworked
Imbuements
without Missions
for Powerfull
Nightmare isles permanent & Heart of Destruction for Gold Tokens
Rookslayers
! yes! here we have
new houses,
respawns
Quests
and
Outfits
Quest for Rookgaard players!
STORE WITHOUT ITEMS PAY TO WIN, WE ONLY HAVE FURNITURE, XPBOOST
OUTFITS, MOUNTS,
RUNES, POTIONS & CASKS/KEGS AND PREY REROLLS
More info about Client and Server Engine:
Client avaiable only to play 11.44 with new textures/outfits/monsters/items.
Server Engine The Forgotten Server 1.3, hosted in Linux Machine.
Backup every 24h at Server save & Every 53 Minutes.
Missing parts:
Dream labyrinth (For version Clients +12.00)
Autoloot System (For version Clients +11.55)
Charms systems (For version Clients +11.55)
See you in Huntera guys!
And Remember is a Optional-PvP server but we have Events PvP!​
Last edited by a moderator: