Joined

Jun 22, 2019
Messages

107
Best answers

1
Reaction score

37


IP: 54.37.88.137
PORT:7171
Client: Custom 7.4
Website: Trapera.eu


Create Account now!
Download Client Alpha!
Server works only with our official clients.
After beta Final Client will release alpha client will not work again.
So do not wait just
Register!


Server Features
THIS IS IN NO WAY OFFICIAL LAUNCH
ALL CHARACTERS MAY AND WILL BE DELETED UNTIL LAUNCH
game NPC'S Shops
There are custom additions to Trapera, you can buy runes in shop
(bps x1 hmm, sd, uh, explo, lmm, gfb, mwall) (bp mf)
Anti-Bot System
Trapera
has a Anti-Tamper System which will maintain a fair gameplay.
The Anti-Tamper System will ensure that the client is encrypted and no bot will forcibly inject dll into it.
Shared Party Experience
Share experience gained from killed creatures while being in a party with your friends.
Simply type !share as a leader of the party to active the Shared Party Experience System.
Certain requirements must be fulfilled.

Task System
Complete different tasks and gain rewards in return for your bravery!
Each task requires you to kill a certain amount of creatures.
Gain rewards in return for completing a task, based on the difficulty of the creatures killed.


Server Information
Premium: Free
Version: 7.4
Map: CipSoft map adapted to 7.4
Support: Directx9 & OpenGL
Shared Party Experience
Anti-
Tamper
System
Task System
Houses: 100%
Spawns: 100%
NPC's: 100%
Quests: Some are shortcutted some are full
For further information please visit our website!


Experience Stages
1-6 = 40x
7-8 = 10x
9-20 = 8x
21-30 = 6x
31-50 = 5x
51-70 = 3x
71-80 = 2x
81+ = x1
Rates
Skill: 4x
Magic: 3x
Loot: 2.5x
PVP: 2x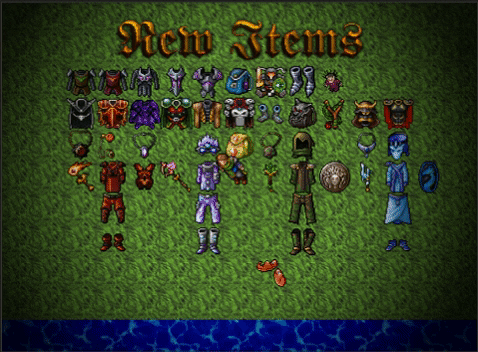 Server has 0 Tolerance Policy to Bots
We will manually ban any macro, bot, tasker or anything else
that will surpass our protection systems (IF POSSIBLE)
Upon Finish of Beta Official Client will release and Beta client will not work.
and we have 1 clown from Koszalin trying to break the alpha client encryption congrats wasting your time XD​
Last edited: