Joined

Feb 19, 2013
Messages

49
Reaction score

7
Dear Tibians
We are pleased to announce our project
Titania.
We have tried to make the most accurate copy of the real Tibia from 12th December 2005, using CipSoft virgin files and introducing some new improvements to make the gameplay more dynamic and new storyline to make the fun more exciting and long lasting.
Server Information:
IP: rl-titania.com
Port: 7171
Client: Vanilla Tibia 7.6 Customised
Uptime: 24/7
Hosted in: France, on a dedicated server with 188 mbits Internet connection.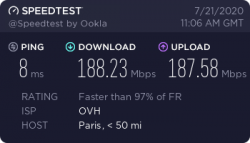 Website:
Latest News - Titania (https://rl-titania.com/)
Exp Stages:
From Level 1 to 8, Exp x4
From Level 9 to 50, Exp x3
From Level 51 to 100, Exp x2
From Level 101, Exp x1
Map: Real Map with some modifications & much more comming soon.
Loot rate: x1
Magic Rate: x1
Skill Rate: x2
Server type: Pvp-Rpg. 3 kills gives you Red skull and 6 lends you to a ban.
Some information about the improvements:
Shared experience in party activated automatically, Never leave your teammates behind.
Reworked damage formulas for smoother leveling and pvp.
Stackable mana & life fluids.
Improved original tibia client with WASD walking, US Proxy build in and much more.
Start date:
24/07/2020
There is a countdown on our website for detailed time of start.
All new accounts will recive 7 days free premium account.
Feel free to visit our website for more information
Give us a chance and we wont let you down.
Our main goals are to make a great free to play place for everyone who misses old tibia 7.6
We will be very happy to read through your suggestions and slowly introduce them into the game.