Sold 649 scripts, 25 maps and 9 events!
Island of Elements by andu with demo undergrounds by andu
with two boats from free to use maps
Map saved in

10.98


Can be imported to other versions with RME (file -> import).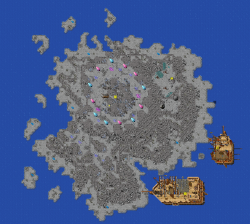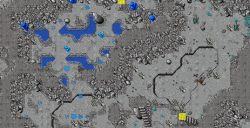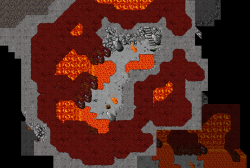 Map from my Youtube - Speedup Mapping video:



Teleporters are using my

RME-Lazy-Teleport-System

which you can get from here:
Edit: version 1.1, updated files in attachement RME-Lazy-Teleport-System by andu (for TFS 1.0+) Creating and configuring teleports is now easier! Normal Teleports, Quest teleports, Level Teleports and Quick Teleports and all in one 2kb LUA file! Lua with XML code is in zip attachement...

otland.net
If you want to make a quick teleport in RME with this system put actionid equal to:

HOW_MANY_TILES_FORWARD + (DIRECTION * 10) + 100

For example teleport 6 SQM left it would be action id:
6 + 1 * 10 + 100 = 116

You can use any item as a teleport!

No need to configure anything more in lua!


Giving it all to you under the

following licenses

:
CC BY-SA
Creative Commons — Attribution-ShareAlike 4.0 International — CC BY-SA 4.0 (https://creativecommons.org/licenses/by-sa/4.0/)
Plus if you decide to share it, you have to publish it archived without a password.
I don't want to make Open Tibia be dead by passworded zips.


If you are interested in parts of map I didn't include in package - you can PM me.
​
Attachments
island of elements by andu.zip
Last edited: