Joined

Jun 12, 2018
Messages

420
Best answers

0
Reaction score

158
Hello
so im feeling like making free stuff for this community, because its time give back something, i cant code but i can do shit with photoshop. I can make Banners, Avatars, Simple logos and etc...
(low key dont ask me to make payable logos that requires to open illustrator and draw from stretch)
Requirements
Image size
Text you want
Background image (if you dont have one i can try to find for you)
Colors
Format
Example
200x200
Type "Stanos" in the middle and at the bottom "You trash"
(If you dont have image just type) Tibia background
Make it dark
PNG
Or anyway just send how ever you want
Quick Examples: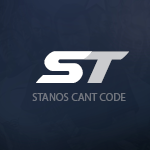 CLOSED. YOU STILL CAN TYPE YOUR REQUESTS, I'LL COMPLETE THEM ONCE I OPEN THIS THREAD AGAIN.
Last edited: