Hello.
Im using The SoftCores Version: (1.0.X.S - 4) - Codename: (LORD ZEDD)
but now i want to got the The OTX Server Version: (3.9 . DEV) - Codename: ( VANXI )
ive got a problem with npc... thay wont load lua scripts...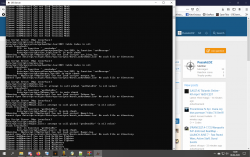 is there any converter or what to change / where to look to make it work?
or i just need to rewrite all npc one more?