As some of you may know, I'm the creator of far many projects and also for (as some of you already know) RainyDayz-name is used before in one of my older projects, link can be found below, created by a player when tibia had one of its glory days using the 8.6 client worldwide: (We are not using this server, map, scripts or anything)
Recently I messed around with a otserver named GameFate, which til today is still up running with a questionable player amount, however the community never died and neither did the staff, thats what brought me to start over with a fresh data/src from TFS 1.3.
RainyDayz was thought to be a post-apocalyptic otserver from the start, with custom/unique features and a fast paced, mysteriano/rpg play-style. Hence the "DayZ", rain came in my mind just looking out the window at the moment and there it all started. Today I'm older, far more interested and with adult money to spend to help myself out and take help from the entire programming community where I feel I need to put too many hours onto getting solved or such.
tl;dr
The post-apocalyptic unique-featured server fullpacked with unique quests and ideas.
The server focus has been set to these 3 topics:
1. Fishing.
2. Mysteriandos.
3. Rewarding gameplay.
• Fishing system consists of special formulas calculating your level & fishing level and comparing to the monsters levels.
Fishing will be highly rewarding and a lot of mysteries will lay beneath the sea.
• Mysteriandos will be found everywhere in any type of places, some hidden well and some right in front of you. While there will exists these classic chest-rewards
you will find a lot which you will have to fight for more than once. As some of you thought GameFate was a fun and challenging OT cant just imagine the process RainyDayz is going through.
• The hardest subject, rewarding gameplay, as i or we don't believe in a classic vanilla grinding forever gameplay we are looking to make other older used ideas
and refine them to make them more rewarding and interesting. Fishing being one of those. Community-wise we are looking to building a strong community and a fully action packed otserver that will keep you online for most of the time and hopefully for more than just a week with continuing unexplored areas, systems, quests, monsters etc.
Goal of RainyDayz
The goal would be a slow paced experience OT which will make each and every level an accomplishment, containing an extremly rewarding and actionpacked experience.
The experience, quests, spawns, mysteriandos and so forth will be ready for even the most hardcore players. RainyDayz will only allow 1 player per account, 4 characters per IP.
We will work against mc-PvP, we will stay extremly active and keep on listening to our community on which way we should proceed for a better and funnier gameplay.
RainyDayz should be able to be enjoyed as a RPG solo player in firsthand but should be more than suitable for a full on full PvP guild war.
We will chock you with whats being possible in the OT world or at least that our goal.
If you find any of this interesting and looking to test the server in short, you should know that majority of updates happens at our discord channel where we interact almost every day with community by taking advantage of players ideas, thoughts and perspectives. The invite link can be found here:
Join the GAMEFATE.EU Discord Server! (https://discord.gg/5nw8aBb49v)
Pictures can be found below and more info will be posted shortly as we are reaching testing of alpha-stage.
(pls ignore missing borders in pic below, a lot of map parts is still getting reworked plenty of times.)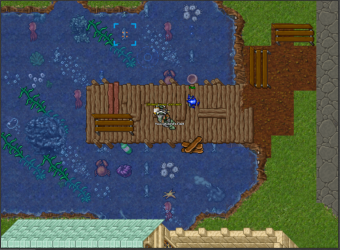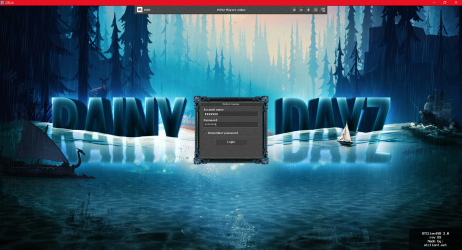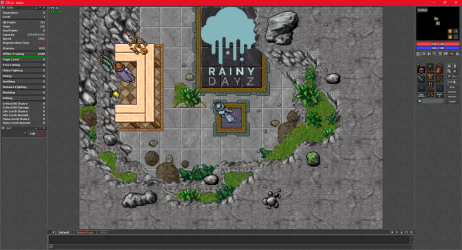 Huge thanks to this community, special thanks to:
@VoltZz
@Swedsens
@Gliitch
@dami1310
@cont4iner123
Last edited: