Joined

Jan 20, 2010
Messages

419
Solutions

1
Reaction score

176
Location
Hello there fellow creators!
My name is Christoffer and i am the owner of
Revolutionot.com
and we're preparing for the Second version of our server with lots of changes and need for more maps.
RevolutionOT V2 is gonna be a unique and new experience to the tibians out there with lots of promising new features.
The first version of RevolutionOT was a huge success and reached 260 players online at the same time on peak.
While this job is for volunteers at the moment, i can promise you that upon the launch of Rev V2 you will be compensated accordingly for your hard work.



Application Template ( Please post on this thread! )
First Name:
Age: (20+ Required)
Example of Work: (Mappers Only)
References: (Previous works, people, owners)
Why you?: (Tell me why you would like to be a mapper for RevolutionOT and what expectations you have from us.)
Note that if you apply for this position, you're expected to provide examples of your previous works or something new for inspection.
Contact information (Bubbakushy on discord)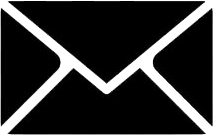 Yours,
Awesomedudei / Bubbakushy