The current RME doesn't have many of the raw objects categorized. Has anyone released a fully categorized version? I am asking before I go through it myself.
Or is there a better editor?
I am also looking for help with mapping ideas.
Question 1:
Is there a better fitting stair case and/or furnace for this crypt entrance?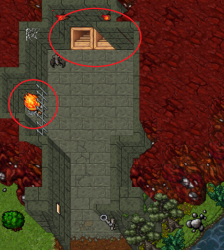 Last edited: