Joined

Aug 30, 2020
Messages

31
Reaction score

4

Hello all, and welcome to: OlympiaOT!

Our vision, is to supply you with a stable, long-serving server, which will aim to bring back some of those old school tibia memories, such as making friends (and foes) while hunting and realizing your dream as an adventurer, along with giving you some fresh, new memories that cannot be found on other servers.

OlympiaOT

was created out of the pure frustration that many other players like yourself have seen time and time again. That, the servers you had spent hundreds of hours of your time on, had preferred to focus on milking their player-base with PAY2WIN items, creating half-baked new content while not fixing bugs that were prominent across the server, and focusing only on end-game content, rather than the full player-base. So, we put our combined experience together, as skilled designers, coders, but more importantly, players, to create a server where, and I quote:

"I really just want people to have a place to escape to, and enjoy." - God Dark (our full-time mapper)

So what makes us different? Check out the server information below:



Server map

We are using the complete,

original global map

. This means a familiar place for new OT players, and veterans alike. However, we focused a lot of time removing the common bugs and issues experienced on MOST servers using the same content. Experience the global map like how it should be, seamless. While bug fixes are good, updated content is equally as important.

Experience some of the new additions, such as: A complete Yalahar, Roshamuul, Krailos, Zao, Rathleton and The Hive. Or how about our centralized trading center, that offers Yasir/Rashid in an easily accessible space. And of course, a training room, to ensure you are ready for our custom maps, monsters and quests.

Custom equipment, quests and monsters (and new locations, WIP)

We want to ensure that we are providing players with a nostalgic and familiar experience, while providing custom content that will surprise and excite those who are worthy. While I won't be giving too much away (because we are an RPG server after all - you'll need to find out for yourself), here are a couple of screenshots for a sneak peak into our most recent release: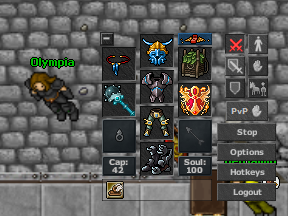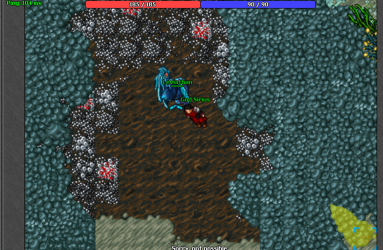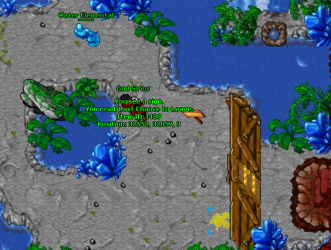 Note: Can you start to see the theme between our OT name, and some of the new custom content?
Server rates:
We wanted to ensure players feel a sense of satisfaction while hunting, and feel rewarded when they get upgrade their equipment. We have discussed the rates with players who have tested our servers, as well as thinking strategically about how we can provide a fun progressive system, while still ensuring it is challenging enough. See below:
EXP Rates:
8-20 = x8
21-60 = x5
61-100 = x3
101-130 = x2
131+ = x1
In-game rates:
Skills = x2
Magic = x2
Loot = x1
Dedicated server infrastructure
Following the gold standard of the best OT's, we have committed to providing a seamless, lag-free, gaming experience. We have a dedicated server in the USA, with an immediate communication line for any drop-outs, crashes etc. Don't wait hours for your server to come back up. That being said, we are striving towards 99.9% uptime. We are also in the process of getting a fallback server, so there is no connection interruptions if the first server fails.
Botting
We had deliberated for a long time whether or not we should allow botting. And our consensus was yes. This was our logic: We wanted to reduce the gap between power gamers and casual players (considering, many are working or cannot be online, all the time). And while allowing botting can also be a double-edged sword (creating, a "pseudo-active playerbase"), we have put preparations in place to ensure the quality of life is still there.
For example: While botting is allowed, killing botters will also allow players to receive experience. This means that even though we're happy for you to be afk - be warned, this also creates a target on your head and players are rewarded for it.
We were also deeply disappointed to see that generally, 80% of a server's population is made up of rune makers, and thus inactive players, due to MCing and botting being enabled. We have made the decision to have all runes available at the potion/mana shop, recommending players to be active and hunting, so they can go and buy their required runes and potions, instead of creating an army of afk-makers.
Dedicated team, and our commitment to you
We want to ensure that all players feel a sense of belonging and community playing on our server, long term. As the admins, we will ensure the following:
1.
Players voice will always be heard. Our discord channel (link below) is active, and we will take every suggestion seriously
2.
We will be active, ensuring there is nothing reducing the quality of life
(for example: we periodically review empty/abandoned houses to ensure that if the player has 'quit', the house will be put back on auction)
3.
We are professional and courteous at all times. You will not find "special favors" for anyone, unless it's for everyone
We look forward to seeing you soon, adventurer!
Olympia OT Main Page
SIGN UP AND CREATE A CHARACTER HERE
Olympia OT Download Client
Olympia OT Discord Channel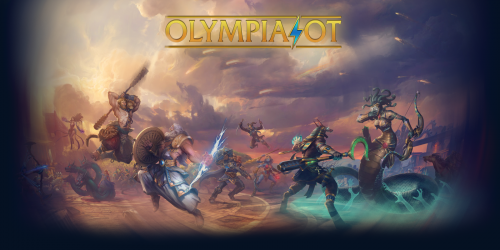 We encourage questions and feedback below, and we will endeavor to answer them all.
​