Joined

Sep 7, 2020
Messages

92
Solutions

2
Reaction score

24
START 12/27/2020 12:00 EST
CUSTOM EVO



CONNECTION DETAILS:


Site: Xilux-OTS
IP: xilux-ots.com
Client: Custom 10x or
OTCv8 with custom bot features ( heal friend/party/guild, click reuse, hold target, and more! )
Additional Details:

Rare/Epic/Legendary Items:

Legendary stats: +1-2% ( HP%, MP%, CRIT%, CRITDMG, MLEECH, LLEECH, DMG%, HEAL%)

Rare: 1 legendary stat, 1-2 imbue slots [ DROPPED BY MONSTERS/QUESTS/REWARD BOSSES]
Epic: 2 legendary stats, 1-3 imbue slots [ DROPPED BY MONSTERS/QUESTS/REWARD BOSSES]
Legendary: 3 legendary stats, third can be +1-3%, 2-3 imbue slots [ DROPPED BY QUESTS/REWARD BOSSES]
Any Rare/Epic/Legendary item will have at least 1 imbue slot, up to 3.
With imbuements you can add +2-4% per stat

Umbral Creation can yield rare, epic, and legendary items, and then improve/transformation transfers it.
It's also well to note that buying equipment at warzones has a chance to be rare, epic, legendary.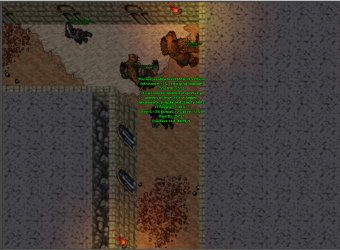 Skill Points:
Every level until 501 you get a skill point, to be spent with !points, also over 750 skill points available from spawn shrines!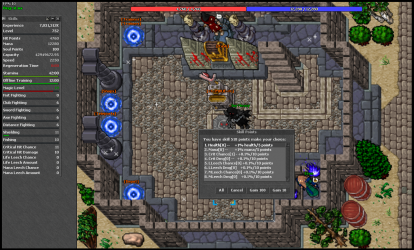 Daily Quests and Reward Bosses:
Both daily quests and reward bosses have the ability to give legendary items, to see which bosses are available, or when they will be available to fight, say !bosses.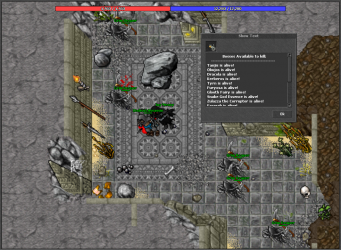 Monster levels: Monsters can be level 1-20 ( the highest I've saw is 13 ) and the higher their level, more dmg, loot, health, and exp.

Level 500 Promotion gives 300ms faster attack speed, and various spells, one of which is a passive spell:
You cast the passive spell to toggle the buff that it gives:
Sorcerer: 10% crit chance or 10% dmg
Druid: 4%mleech% & amount, 4% lleech% & amount or 10% healing
Paladin: 10% crit chance or 10% heal
Knight: 10% dmg or 4%mleech% & amount, 4% lleech% & amount


Various global spawns:

Asuras
Skeleton Elite Warriors

Werebears/boars:
Advance through the skill point chest quest to get access to Feroxa.

Court of Summer/Winter
Dream Labyrinth

Haunted Nexus
Buried Cathedral ( Faceless Bane )

Feyrist
Deepling Ancestorial Ground
Otherworld
Netherworld ( and the related Zarganash, Brain Grounds, Barren Drift )
Bounac


Warzones:
Prismatic and gill items have a chance to be rare/epic/legendary upon creation!

Custom Roshamuul advance:
Will need completed in order to advance to other teleports in the high level area and world bosses Gaz'haragoth and Ormafir, good luck. Mini-bosses will be reward bosses so the items can be legendary, also umbral creation can yield rare/epic/legendary.

Secret Library:
Will need completed to access the Cobras/Lions/Falcons.

Order of the Cobra/Lion/Falcon:
To get to the final bosses you will need to find all the chests in the area!



MultiKey command:
This is easily one of my favorite features, hopefully here I can explain it's potential! With the multikey command you can set multiple spells to one hotkey, casting them in order from first to last, so that a single hotkey can be used to cast high cooldown spells mixed with your regular spells. Because it's a command, you can also put it in the bot. Also, if you use !mk tools, it'll cast 'Exani Hur "up', 'Exani Hur "down', and 'Exani Tera' whenever it's able to.
For example:

!mk add

After using that command, press edit on the configuration you'd like to use
Set the spells in order that you want to cast them.
When you're done hotkey the multikey or put it in the bot, or your ability bar.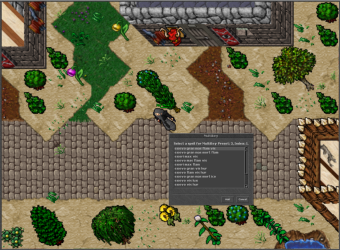 Orbs:
Orbs will now help very much with exp and gold, you absorb them by standing close to them.
The number is the tier.
It's also possible to get orbs from tasks.
If I do PVP-E then you'll have a chance to get orbs there too.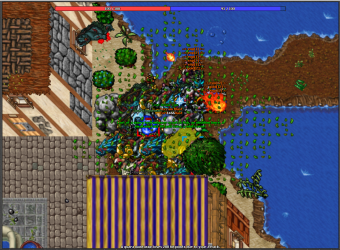 Also, fishing monsters, there's now 26 monsters including some reward bosses, Obujos, Tanjis, Jaul, and Brokul, and then a few custom monsters.
You can select different bait for higher chances at higher tier monsters, to do this use the fishing rod on worms, fish, or northern pikes.
Fishing is also a good way to get minor crystalline tokens.
Also, you can bowl the reward bosses you catch and it'll save the monster's level.


Also, I've given store points on launch to about 100 players from various parts of the highscores.
Accounts made from now until 1 day before launch will start with 30 days premium, accounts made from 1 day before launch until 1 day after will start with 20 days,
and accounts made from 1 day after launch until 1/2 will start with 10 days!


OTCv8 BOT FEATURES:
No bot for client 10x? No problem! The bot layout provided by Xilux-OTS features various bot functions we're used to as well as some better than elfbot! Including auto heal friend/party/guild, click reuse, hold target, auto buff ( utito tempo ), attack target with rune above certain HP%/MP%, cavebot

JOIN NOW! 5 DAYS UNTIL START!
​