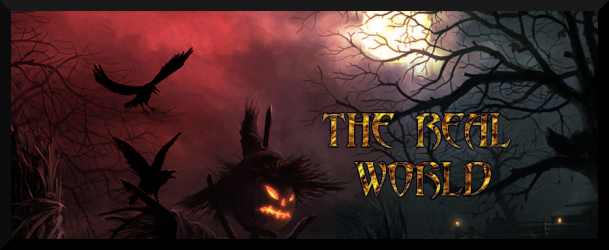 Welcome to The Real World !
We would like to introduce you to a server where you will spend many nice moments ! It is the best reflection of the original Tibia. Our plans are to develop the server according to the players' needs. So we will listen to your advice and ideas in the forums and in-game to meet your expectations. Together, we can create a new, real world. in which each of us will find what we are looking for.

So player, join our army and start having fun!
31.10.2021 15:00 (UTC +1:00)


Real World Official Site

IP: rlworld.eu
Port: 7171
Client: 10.98

Server Information
World type: PVP (Protection level: 8)
House rent: weekly.
Magic Level: x3
Skills: x6
Loot: x1.8
Spawn: x1.2
Guilds: 60 level (Create via website)
PZ Lock: 1 min
White Skull Time: 10 min
Red skull kills: 4
Black skull kills: 8
Time to decrease frag: 24h



Additional features and information
!autoloot - autoloot system in game.
!daily - Daily Creature boosted (One is exp boosted and another loot boosted. This is to prevent places from overcrowding)
Real Tibia system with outfits/addons/quests/mounts
Warzones 1,2,3
Free premium
Hosted in Poland
Uptime 24/7
Anty DDos
Original task system from Tibia
Quest log entries for quests
All Raids from Real Tibia
Server Save 9:55 (UTC +1:00)

Create an account and character today
!

See you in game
​