Joined

Oct 23, 2012
Messages

851
Solutions

6
Reaction score

558
Warning:Those with bad internet connection.. It will take this post 10 years to load. Suggested to wait a few before viewing.
Walking Dead OT Discussion
The newest blood infested Open Tibia server has surfaced.
(wait for images to load, Sorry they are large, might take a minute)
Current Server Status
Survival of the Fittest
Be the ultra survivalist by fighting alone, or form a clan to fight with your friends to take on the infested wasteland as you scavenge and fight to survive mid center in the Zombie Apocalypse.


Annihilate the Dead
Balanced Gun System, New Melee Concept, Blood Splatter, Lots of Zombie Looktypes, Gun look types.
Scavenge the Wasteland
Collect Junk, Weapons, First Aid, from the Environment around you.


Gather Resources
Collect Raw Materials for crafting by Mining, cutting down trees, or by scavenging.
Crafting-Construction/Deconstruction
Use a Work Bench to construct items you need in the wasteland. Collect raw materials by deconstructing junk items.
Crafting Items
Coming Soon
Base Crafting
Craft a small sample base for low levels.

Craft your OWN BASE... The way you want to.
1 Plot per Player. Probably will be plot Max.
Base Raiding
Bring C4 to blow into a suspected base. Players CAN take your items in your depot.
IMG coming soon.

Crops system
Grow crops to stay live.. Farmer rick
.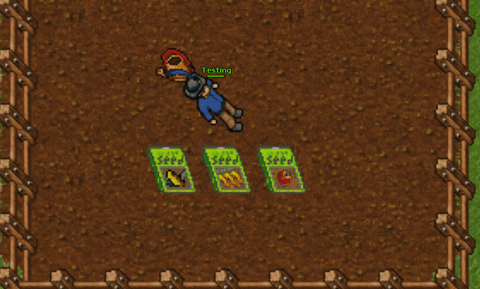 Occupations
Occupations
Ever played Rust? This is like Rust combined with Tibia.. With Zombies and the walking dead nametag
Enjoy.

QUESTIONS? COMMENTS? SUGGESTIONS? POST HERE.
We are currently looking for staff, if your interested head to the Job Thread..

Look back here for updates..

Stay Frosty.
Last edited: