Joined

May 20, 2020
Messages

152
Reaction score

51
ANTILAG SYSTEM:
An offline walking, that works sending to server your walk steps repeatedly, allowing you to walk with 0 ping, the famous dash walking, but a controlled one, control made by server side. It's a clean and perfect walking, doesn't matter your ping.

Reverse proxy system that works searching the best route automatically for our servers, getting the best ping for your connection.

New packets made for situations that regonize your own character at client side, allowing you to an example use a rune at yourself instantly, without predict move, where the lag is an issue for oldschool versions.​
IMPERIANIC VOICE SYSTEM:
A VOIP integrated system that allows you talk by voice with players on your screen in a 3D sound.
We are the first and unique OTS with this feature, made personally by us!
IN GAME HUNTING GUIDE:
A window on client that show you every server hunt and location.
ANDROID OLDSCHOOL CLIENT:
An OTCV8 android client remade for working like oldschool client.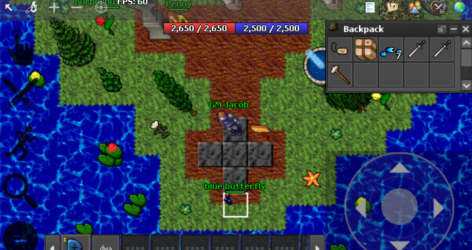 DAILY EVENTS SYSTEM:
A random daily event that can be bonus experience, skill/magic level or loot.
DAILY BOSSES SYSTEM:
A random daily bosses respawn (like raids) with unique loots. It can be checked through client, if it is alive, dead or not spawned yet.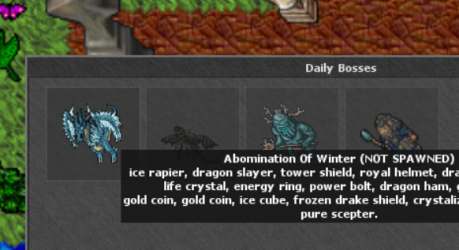 Launch Date:
11/22/2020
Website:
Imperianic (https://www.imperianic.com)
Version:
7.72 downgraded to 7.4
Port:
7179
Host:
Virginia (US)
Protection:
ProGDN
Premium:
Free
Experience:
| | | |
| --- | --- | --- |
| From Level | To level | Multiplier |
| 1 | 8 | 8.0x |
| 9 | 20 | 4.0x |
| 21 | 30 | 3.5x |
| 31 | 40 | 3.0x |
| 41 | 50 | 2.5x |
| 51 | 60 | 2.0x |
| 61 | unlimited | 1.5x |
Misc:
| | | |
| --- | --- | --- |
| Skills rate | Magic rate | Loot rate |
| 5x | 2x | 2x |
PVP:
| | |
| --- | --- |
| World type | PVP |
| Frag Decrease Time | No decrease time |
| Hotkey aimbot | No |
| Protection level | 1 |
| Kills daily to red skull | 4 |
| Kills weekly to red skull | 12 |
| Kills monthly to red skull | 35 |
| Kills daily to banishment | 7 |
| Kills weekly to banishment | 18 |
| Kills monthly to banishment | 40 |
| Mana Regeneration | 3 instead 2 per tick |
Imperianic client thread:
Imperianic 7.4 OTclient (https://otland.net/threads/imperianic-7-4-otclient.271951/)
Classic old school client style
Smoth, dash and smart walking
Auto backpack reopener
INGAME hunt guide
INGAME store
INGAME items library
INGAME task system guide and helper
CAM system
CAST system
VOIP system
Android client
75+ custom hunts
30+ respawns ready for new updates
Remaped areas with old school style
100% old cipsoft 7.72 map base
Private and unique speed formula where a single level makes difference on speed to get target lost
Automatic guild war system when you join a guild, all other guilds are enemies
No frags for guild/guild kills and PVP enforced system that gives EXP when killing enemies
Increased 5% experience for guilds with 5+ members online
Anti maker on wars that teleport newbies to temple and doesn't give frags to killers
AOE spells damage reduction while hitting more players
20% higher death loss for blessings than common
Boat fast travels with cooldown for avoid abusing
Boat travels with random SQM's to avoid traps
Real monsters behaviour, more agressive while ranged, running and no path finding
Spawn rate based on online players number
EXP sharing on party system with 10% bonus for each vocation
Increased physical damage for knights and paladins
ATK/DEF formulas based on real cipsoft 7.72 server
MF flask removing
MODIFICATIONS SINCE LAST EDITION
​
Unban scroll can be purchase on website
Guilds now works only with 5 minimum members
Some balances on tasks
Balance on some monsters and loots
GFB and UE reduction is now 10% for each hitted player, on max 40% reduction
Fixed training bow for not hitting high damages
Yellow skull for whole guild if you attack a guildmember
New quests, items, monsters and huntplaces​