Welcome!
Lumina Global is THE new serious Real Map Server & it will launch soon!!
We proudly invite you to test this pure treasure!
Infos
Ip:
lumina-global.net
Port:
7171
Client:
Tibia 10.97 - 11.0
Hosted in:
Canada, Quebec on a dedicated server
Website:
http://lumina-global.net
Exp rate:
Stage 300x - 2x
Loot rate:
5x
Skills:
30x
Magic:
25x
World
We have one of the most complete real map, with access to all new areas like Otherworld, Asura Palace, Medusa Tower, Roshamuul, Krailos, , NEW Ferumbras Ascendant Quest, Oramond and many more!
Events
Battlefield, Capture the flag, Zombie Attack, Lastman Standing, Npc Event
Raids
More than 25 different monsters raid & 4 mounts raid.
Umbral Creation
Create powerful weapons!
Reward Chest
Like the real tibia, reward chest system will split the loot.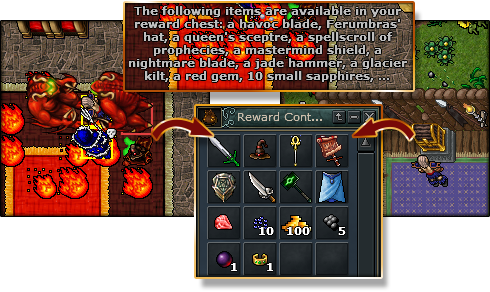 World Variations
We got World Changes, Fury Gate, Nightmare Isles, Yasir and many more!
Active Support
Dedicated support that insure the best players assistance ingame, on website or on facebook.
Other Features
-Cast System
-Retro PvP
-Party Protection
-Starting Addons
-Starting Mounts
-Supreme Potions
-Many More!
Create your account today!

​
Last edited: