Joined

Jul 23, 2020
Messages

94
Reaction score

80
Hey everyone,
Wanted to bring up the installment that was
Ankrahmun
. As many of us know it was the transitional mark for many things that led to the deterioration of the game Tibia. It would set the groundwork on how the game was designed going forward on many points, near all of which were sharp landslides downward to what the game previously offered. Spending an enormous time analyzing it to the fullest extent with the goal to understand all parts so it can then be parsed and re-approached for a design that corrected what was wrong and kept what was right, and even deepening and expanding what is the core of the game.
Our server
Dura
we believe has done that. Overhauling the installment in entirety leaving no stone unturned we believe we have recreated an Ankrahmun that is both original and custom, truly about 50/50, and by doing so we have used the principles and charms that make the game so great that come before Ankrahmun applied to Ankrahmun and in so doing have made something that has all the camp flavor and richness of the original game while retaining balance.
As times goes on I hope a rich discussion can be generated as to the subject. I'll be happy to get into the mix where I can as I have spent 60+ hours a week for over a year on the subject but am always ready to learn and improve. An obvious one is how imbalanced Ankrahmun's Tombs were, no feeling, lore, or atmosphere, just boxes with monsters which would set the trend for all the future. Will Dura have tombs, we can't say, but suffice it to say if we did they would be treated entirely differently.
To start off here are some pictures to give a taste of our revision. Unfortunately it is somewhat hard to convey story-arc, and anything that demands continuity like the macro-balance of vocations or economy etc, but I'm sure in time I'll be able to make it happen.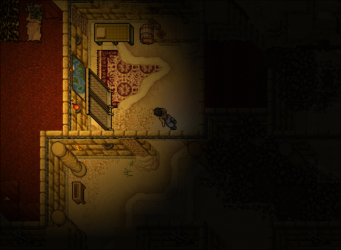 Never forgetting the power of story, allurement, and mystery...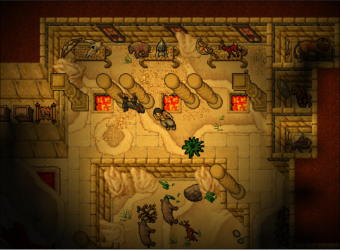 Flavor, charm, atmosphere without clutter or eye-noise...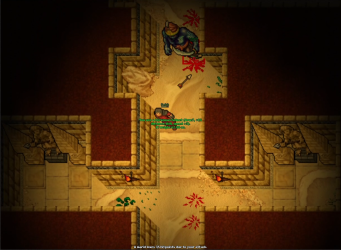 New items that provide variety, expansion, and balance...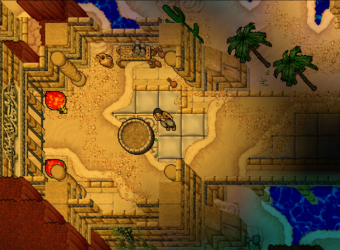 Leave players eyes twinkling and mouths agape: inspire them.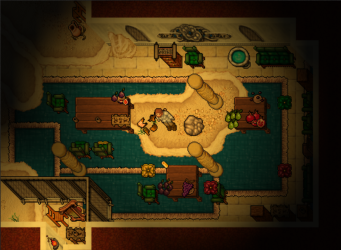 What's a new world, a new culture, history, and climate without NEW FOOD!
With more to come no doubt,
Feel free to continue the discussion on our
game's, Dura, website
:
https://dura-online.com/
and also are
Discord
:
Join the Dura Discord Server! (https://discord.gg/z9wTy6J6k5)